Data Tracker - Mobile Data Usage Monitor

大小:13.8M
语言:简体中文
类别:实用工具
系统:ios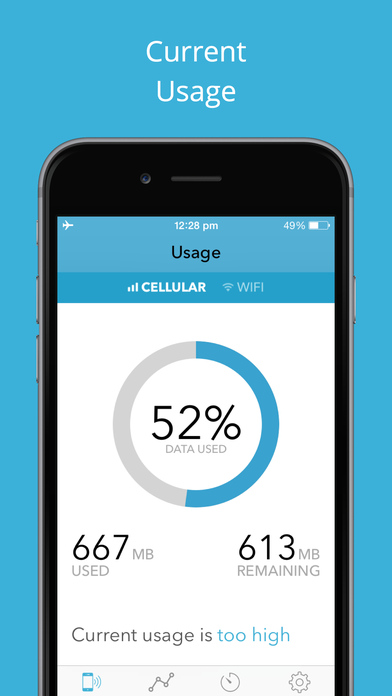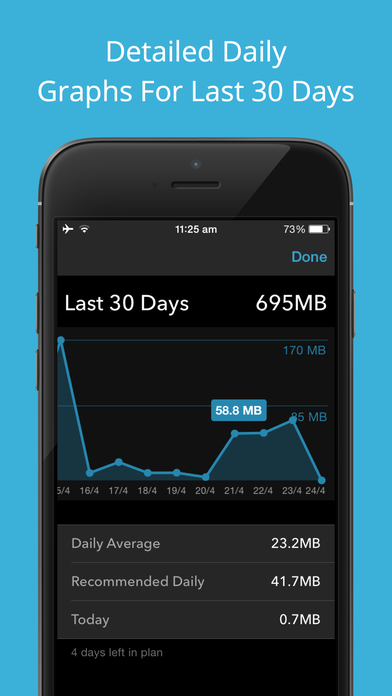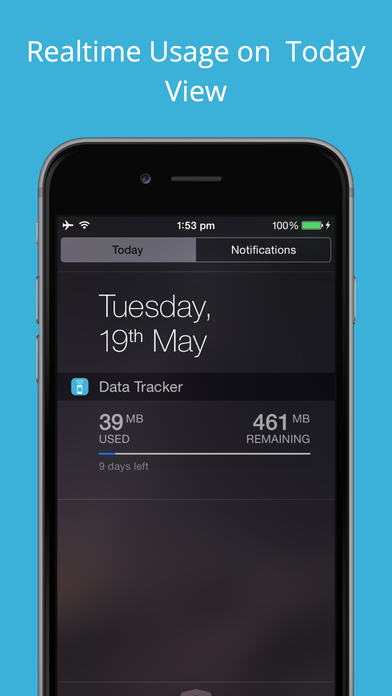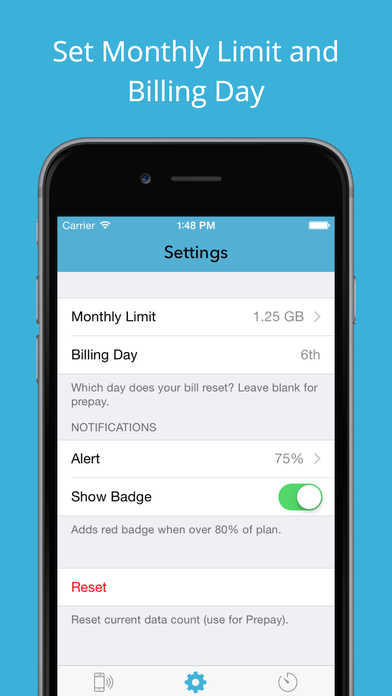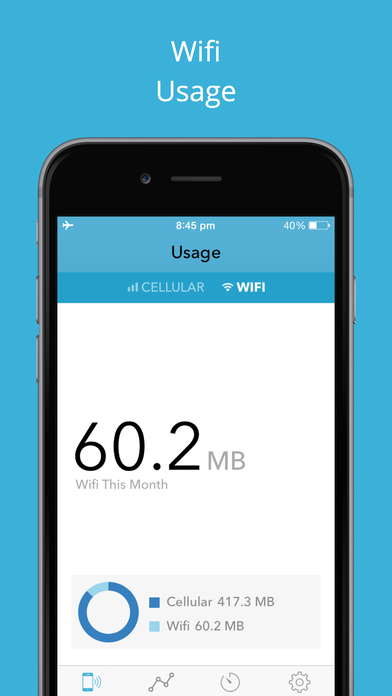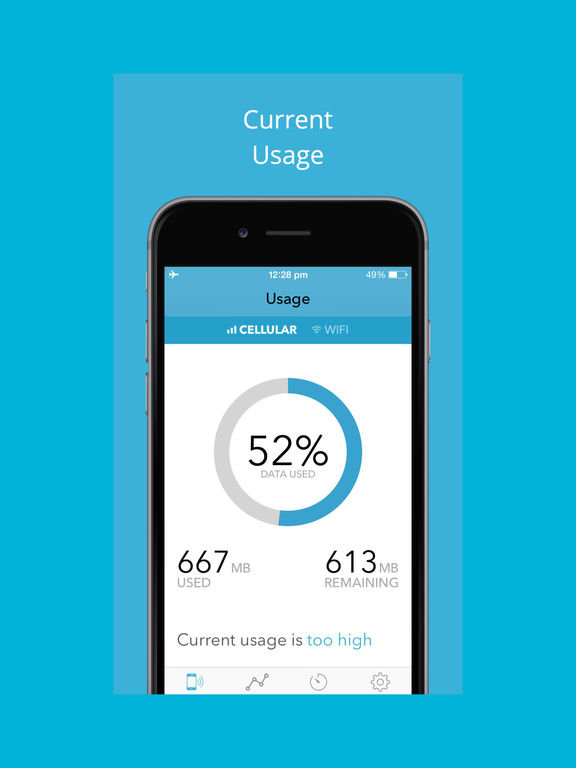 Manage your mobile data usage with ease.

Data Tracker will keep count of all data used, saving you unpleasant surprises at billing time. Swipe down from notification center to see current usage.

- Keeps track of your cellular data usage over Edge/GPRS/3G/4G/LTE.
- Swipe down widget to show absolute real time data usage.
- Usage status calculates your optimal daily usage and indicates if you are on target.
- For users on monthly plans - simply set your rollover date and limit to track progress.
- Prepaid - Just reset the data counter when data used up.
- Customizable monthly data limits.
- Set alert notification for reaching any limit.
- Includes quick data counter feature - useful for figuring out which apps are consuming data.
- Set an app badge - will add a red counter to the app icon.
- Detailed graph showing daily usage for the last 30 days.
- Note: counts overall data use, not on a per-app basis.

What sets Data Tracker apart:
- Ad free / No inapp purchases / No GPS / No Location Tracking required
- No battery drain.
- Privacy assured - your usage statistics are not being sent to an analytics company.
- Quick setup.
版本: 1.5.0 | 更新时间: 17-07-17 展开更多
Data Tracker - Mobile Data Usage Monitor评论
1楼

华军网友

2017-05-28 16:37:26

之前找了其他的与这个Data Tracker - Mobile Data Usage Monitor类似的软件,唯独这个满意,而且还是免费软件

2楼

华军网友

2017-05-09 20:16:19

Data Tracker - Mobile Data Usage Monitor1.5.0真的很好用哦,虽然我是第一次使用Data Tracker - Mobile Data Usage Monitor,但我已经深深的爱上了你,哈哈哈

3楼

华军网友

2017-01-17 13:04:31

垃圾Data Tracker - Mobile Data Usage Monitor垃圾Data Tracker - Mobile Data Usage Monitor垃圾Data Tracker - Mobile Data Usage Monitor,特别垃圾。