Awesome Slots - FREE Casino Slot Machines

大小:57.7M
语言:英语
类别:动作游戏
系统:ios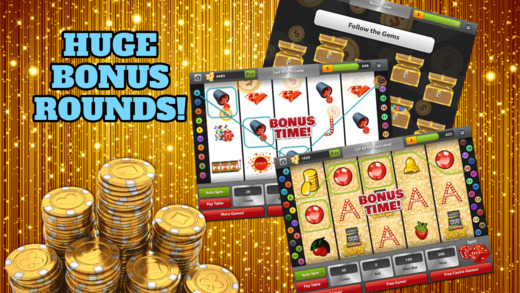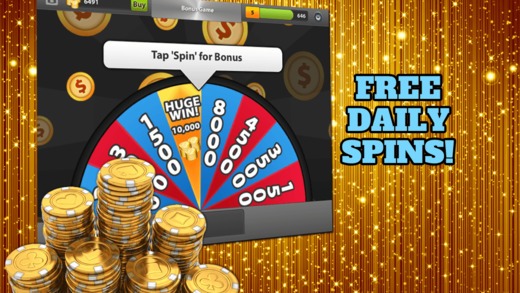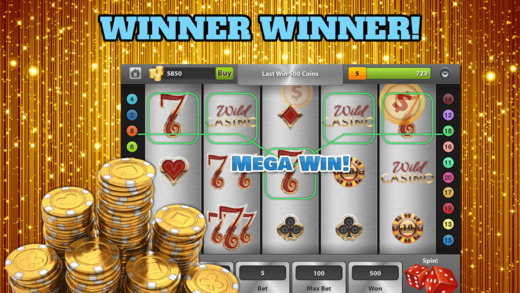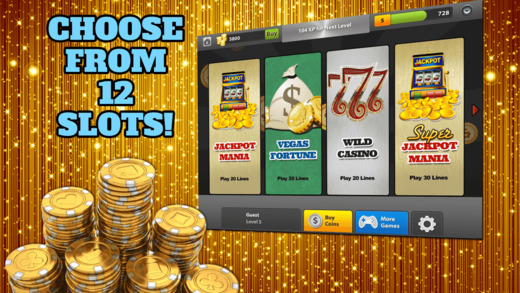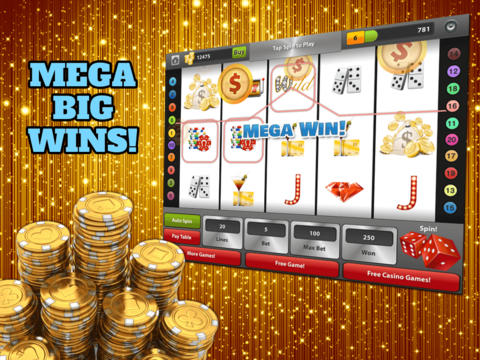 Play AWESOME Slots right NOW! - The best casino themed slot machine around!
It's FREE to play and a ton of fun! Before you know it, you'll be screaming things like:
"Winner Winner Chicken Dinner!"
"Big Win!"
"HUGE Win!"
"BONUS Spin!"
"JACKPOT!!!"
If you love classic slot machines, then one thing is for sure: You will get lucky with this action-packed slot machine game! It's such a blast, that you might just feel like if you're on vacation in Las Vegas, Atlantic City, Macau, Monaco or your favorite casino around
the world
.
Have FUN and GOOD LUCK!
==============
~~ FEATURES ~~
==============
+ FREE COINS! - It's like money in the bank! Start off with 3,000 FREE coins and get the chance to earn even more FREE coins with 'BONUS' games and 'Daily' spins. The more you play, the more chances you get for more FREE coins!
+ MULTI-LINE SLOTS - The bottom line is this: The more lines you play, the more chances you have to win. We love winning too… So we don't just give you 3 lines to win… We give you 20 and 30 lines to win across five wheels!!!
+ BONUS BONANZA - 3 BONUS games in each level! WOW!
+ 12 DIFFERENT THEMES - Unlock new themes as you play and win:
>> Jackpot Mania
>> Vegas Fortune
>> Wild Casino
>> Super Jackpot Mania
>> Super Vegas Fortune
>> Golden Circle
>> Super Wild Casino
>> Amazing 7's
>> Royal Flush
>> Dazzling Diamonds
>> Lucky Fortune
>> King of Slots
+ RETINA GRAPHICS AND HD SOUND
+ COMPETE WITH YOUR FRIENDS - Aloha Slots is Game Center enabled so that you can automatically post your highest winnings. See how you stack up with players from all corners of the globe.
///////////////////////////////////////////////////
==================================
DOWNLOAD NOW AND TRY YOUR LUCK!
==================================
Available for iPad, iPad Mini, iPad Air, iPhone, and iPod Touch.
Additional coins available for in-app purchase.
Disclaimer: This casino game is for entertainment purposes only and all winnings are virtual. No real money or currency is awarded to players.
Happy-Go-Lucky Games
版本: 1 | 更新时间: 17-07-27 展开更多
Awesome Slots - FREE Casino Slot Machines评论
1楼

华军网友

2017-03-30 21:46:50

试了一下这个Awesome Slots - FREE Casino Slot Machines,感觉还行,在动作游戏里算很好用的了

2楼

华军网友

2017-02-07 04:20:15

骂Awesome Slots - FREE Casino Slot Machines的都是逗比,Awesome Slots - FREE Casino Slot Machines要是不好用能一直撑到现在?呵呵

3楼

华军网友

2017-01-12 21:26:59

最近试试看这个Awesome Slots - FREE Casino Slot Machines,如果好用的话会向朋友推荐的。