Audm - The Atlantic, WIRED

大小:37.0M
语言:英语
类别:新闻资讯
系统:ios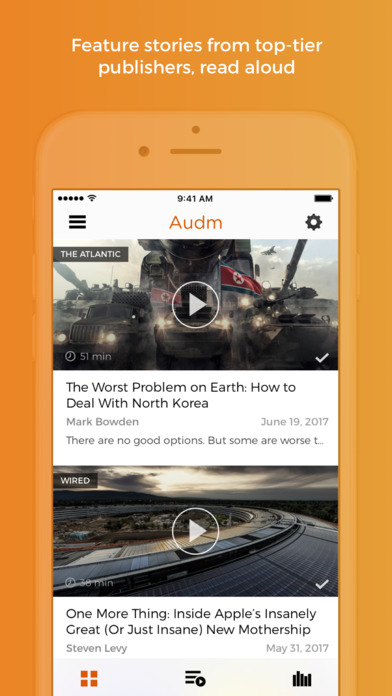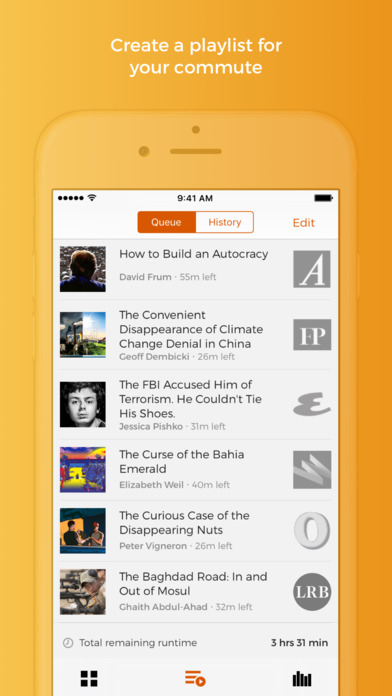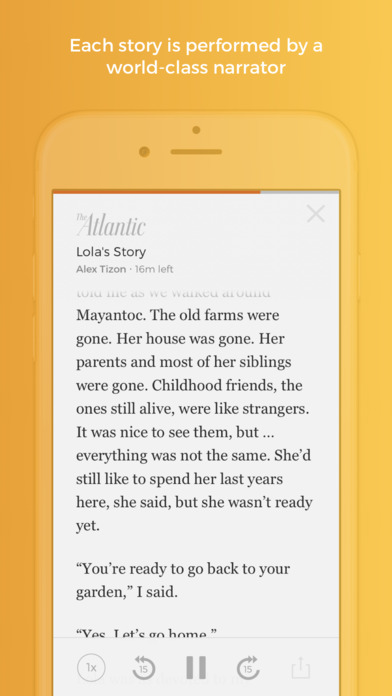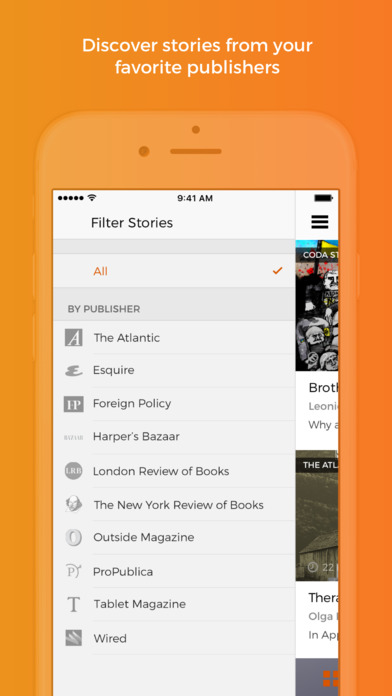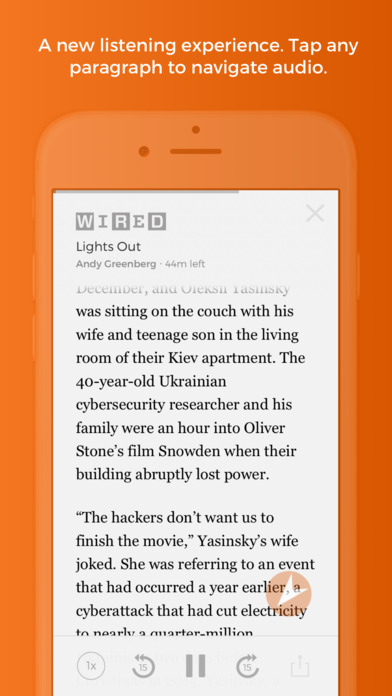 Audm presents
the world
's best long-form journalism, read aloud word-for-word by celebrated audiobook narrators.
Listen to hours' worth of new stories every week, from publications including:
* The Atlantic
* WIRED
* Esquire
* Harper's Bazaar
* Foreign Policy
* The New York Review of Books
* Outside Magazine
* ProPublica
* London Review of Books
* Tablet Magazine
* Epic Magazine
* Pacific Standard
* Guernica
* World Policy Journal
* The Bitter Southerner
* The Marshall Project
* The American Scholar
* The Morning News
Add stories to your playlist to download them, then listen on the go -- even with no Internet connection. Within a story, jump to any paragraph by tapping on it. Choose the narration speed you like best.
If you enjoy your free trial, subscribe for continued access. You will be charged $6.99/month for access to the entire Audm catalogue, to which new stories are being added all the time. Payment will be handled through your iTunes account. The first charge will occur upon confirmation of purchase. Your subscription will automatically renew 24 hours before the end of each subscription period. You may cancel your subscription by going to iOS Settings > iTunes & App Stores > Apple ID > View Apple ID > Subscriptions > Manage. If you cancel in the middle of a subscription period, your cancelation will become effective at the end of that period, and you will forfeit access to the Audm service for the remainder of that period.
Terms of use and privacy policy: http://www.audm.com/tos.html
版本: 1.0.17 | 更新时间: 17-07-27 展开更多
Audm - The Atlantic, WIRED评论
1楼

华军网友

2017-06-15 21:53:13

为什么我的Audm - The Atlantic, WIRED下载完以后不能安装呢?什么鬼啊

2楼

华军网友

2017-05-25 10:08:11

Audm - The Atlantic, WIRED很不错,但是为啥360有时候会误报,好无语,信任就可以了

3楼

华军网友

2017-03-05 22:56:18

Audm - The Atlantic, WIRED的评论不应该这么冷清啊,我来加把力