Athletics Hero - Summer Sports Game

大小:10.6M
语言:英语
类别:动作游戏
系统:ios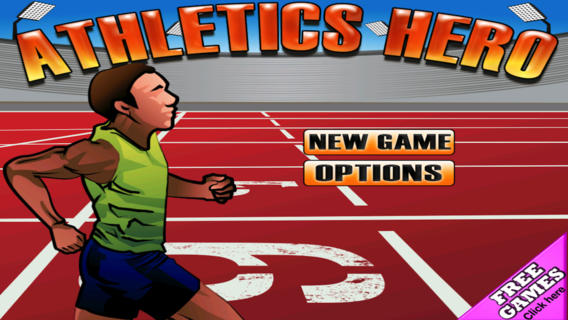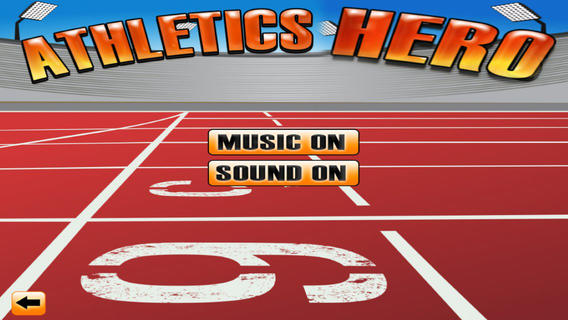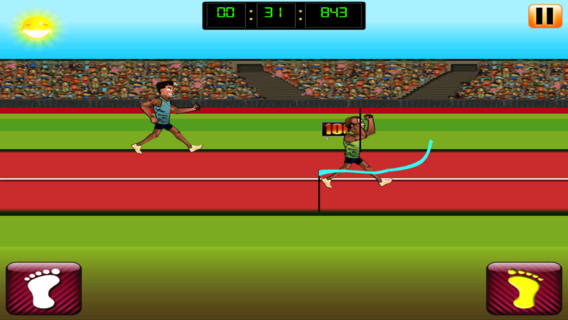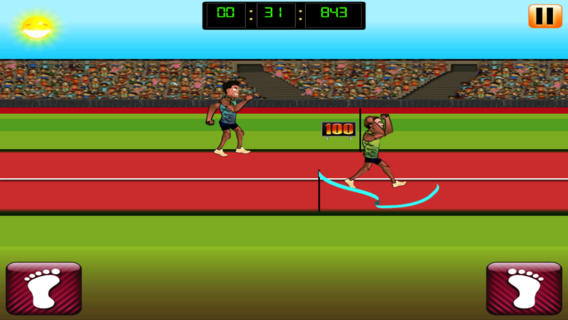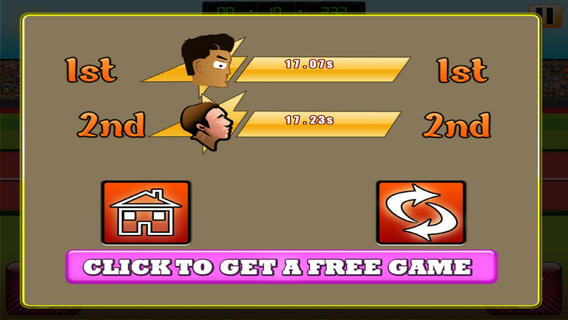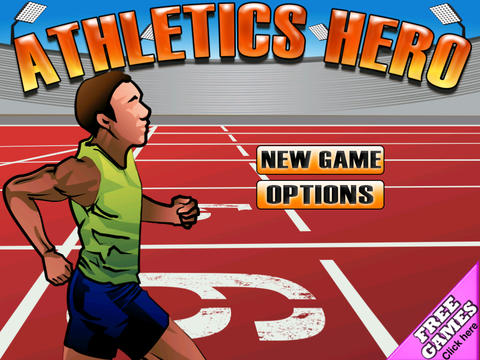 __________________________________________
'This Game Is Going To Kill You With Excitement!'
'Guaranteed You Are Going To Get Hooked With This!'
'Laughing From End To Start! This Game Is Awesome'
'This Is Must-Have Game For Every Device!'
__________________________________________
Looking for a game that can kill your boredom? Then download this game! This game is a racing simulation, it allows you to control the athlete to win the race! The simplicity of this game is the one that makes it all amusing! All you need to do is to tap the foot print to let the athlete run as fast as he can to win the race. This may sound too elementary, but mind you, your opponent's speed is not to be taken for granted! Play this online so you can check how you are doing compared to your friends, and the rest of
the world
.
The game play is really cool and keeps many people happy any time of day. The constant threat of losing the race, can be unbearable! See how your friends perform online and try to beat them! JOIN THE ATHLETICS HERO COMMUNITY TODAY!
*** ADDICTIVE GAME FEATURES ***
- Let the racer boy win the game!
- FREE version supported by ads
- Super awesome graphics and motion
- Addicting and proven me concept
- Unlimited attempts to break your record
- Great sound effects and music
- Turn on/off music and sound effects
- Upgrade to ad-free version optional
- Available on iPhone and iPad
版本: 1 | 更新时间: 17-07-27 展开更多
Athletics Hero - Summer Sports Game评论
1楼

华军网友

2017-05-28 13:43:56

找Athletics Hero - Summer Sports Game好久了,终于在华军软件找到了,而且还是Athletics Hero - Summer Sports Game最新版本,好给力

2楼

华军网友

2016-12-04 14:40:24

很好,Athletics Hero - Summer Sports Game1已安装并使用了,谢谢!

3楼

华军网友

2016-08-22 11:32:43

试了一下这个Athletics Hero - Summer Sports Game,感觉还行,在动作游戏里算很好用的了