Artform – The community for the arts.

大小:67.4M
语言:中文
类别:社交聊天
系统:ios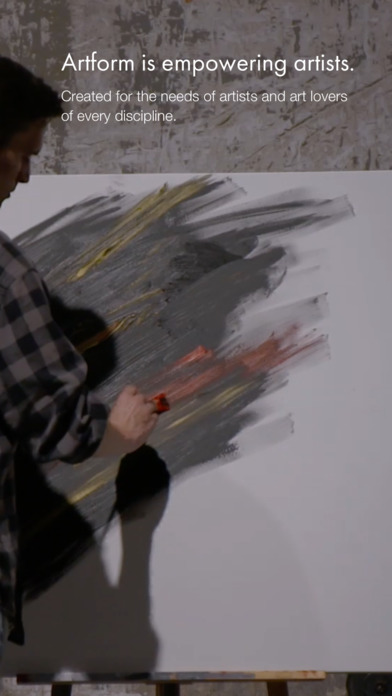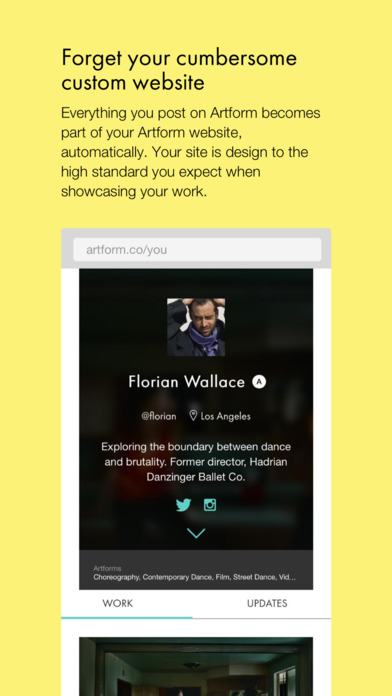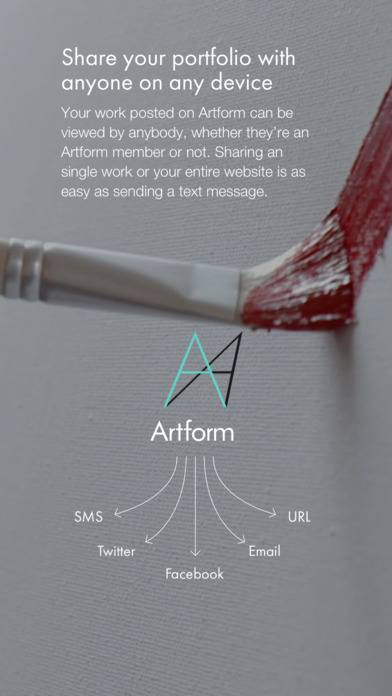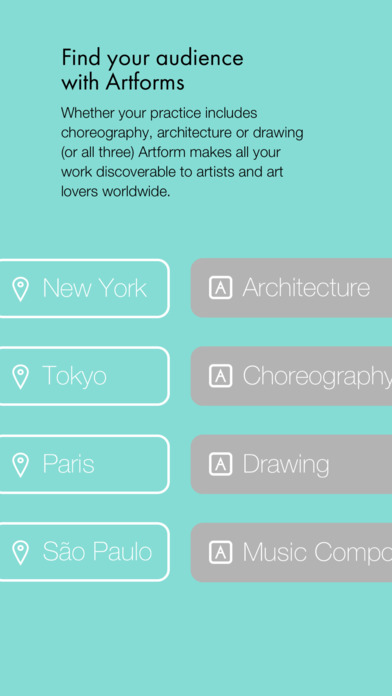 Artform is empowering artists.
Created for the needs of artists and art lovers of every discipline.
Post your work in glorious HD
Artform is the first platform to display your talent as it should be seen. Whether you are a performer, a painter, or an architect, Artform will display your work or performances beautifully.
Forget your cumbersome custom website
Everything you post on the Artform app becomes part of your Artform website, automatically. Your site is designed to the high standard you expect when showcasing your works, portfolio or performances.
Connect and collaborate with top artists
Whether you're looking to discover new artists, find collaborators, or even connect with artists in your area, Artform will gives you the tools to engage them.
Share your portfolio with anyone on any device
Your work posted on Artform can be viewed by anybody, whether they're an Artform member or not. Sharing a single work or your entire website is as easy as sending a
text message
.
Find your audience with Artforms
Whether your practice includes choreography, architecture or drawing (or all three) Artform makes all your work discoverable to artists and art lovers worldwide.
Artform is currently available by invitation only.
To apply for an invitation, please visit http://artform.co
版本: 1.3 | 更新时间: 17-07-27 展开更多
Artform – The community for the arts.评论
1楼

华军网友

2017-07-13 22:42:07

我十分赞同楼上对Artform – The community for the arts.的评价,我给十分!

2楼

华军网友

2017-07-04 12:18:31

Artform – The community for the arts.1.3下载好慢,不知道是不是我网速问题,继续等待……

3楼

华军网友

2017-04-16 15:44:12

实在没想到我下载个Artform – The community for the arts.又给我安装了很多其它套餐。。无语