Army Derby Car Racing Adventure - Truck Fighting

大小:0.2M
语言:英语
类别:动作游戏
系统:ios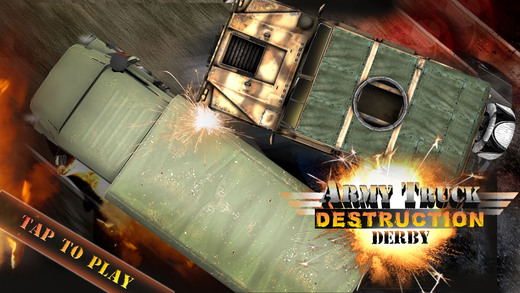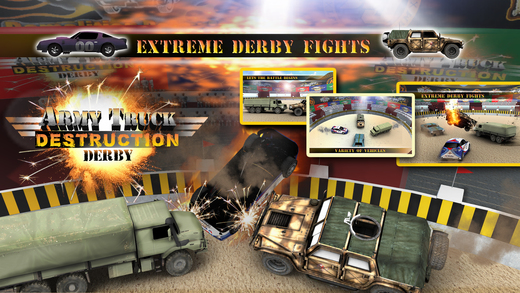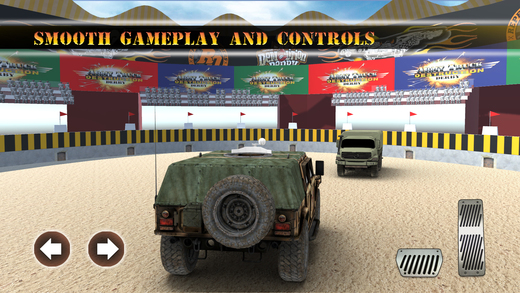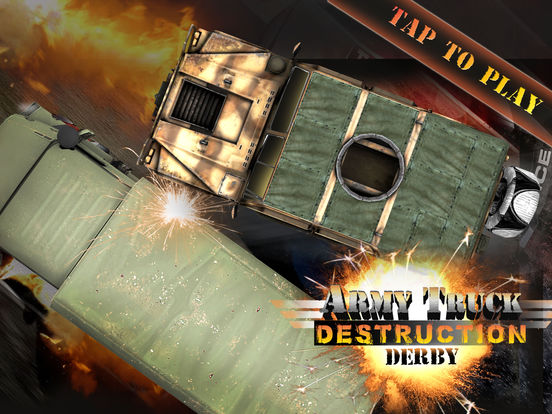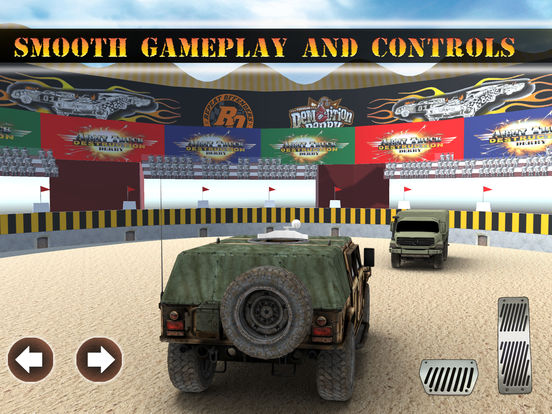 Get ready for the ultimate deaths derby game fun by destroying your enemies.in this monster truck derby the limiting car damage is key to becoming victorious and how you smash into other cars makes real derby destruction. Always try to smash rivals in the side of their vehicle. Try not to let others to collide with you and avoid other extreme damage to occur. You can use other cars and trucks to play levels. Other cars and trucks can be purchased by spend coins or by playing more attentively.
Emerge as the last survivor in your field of opponents. Smash and hit other derby vehicles, obliterating them to pieces! Out-race and dodge notorious monsters like the Yeti and slicing obstacles ready to smash you to debris! Pick the most stylish derby from the bunch for engine, handling & health upgrade-able features.
Just hit hard to destroy all toughest derby cars, crash them and destruction rivals derby drivers to crash them while damaging to your own vehicle, hit hard again and again until you win alone at derby racing speedway track. Drag other derby cars in addition push your racing derby rivals off the rugged track to win the car wrecking death race. Power-ups your classic car & 4x4 truck to enjoy amazing car crash stunts. Police Demolition derby xtreme car racing hunter is an adventures and action packed vehicle destruction simulator game, where your cop's car driving skills are tested at the extreme level with furious driving lead to toughest wilderness.
Get experience of several game-play levels with demolition derby extreme police car driving and 3d stunts. Bring out your extreme driving skills in this high level rooftop stunts challenge. The real challenging game play missions will make you drive with demolition derby crash speed and perform police car stunts. Prove yourself as the pro stuntman and perform massive jumps and survive the immense task. All drivers start in opposite directions and the goal is to demolish the other cars, 4x4 trucks and be the car winner standing to win the race. You can also drive on racing speedway rugged tracks which gives a different type of challenge and experience
Features of Truck Destruction Der
by 2
017
•Daring Wrecking High Speed Racing
•Car Destruction, Crash and Damage
•Real Car Physics and Driving Controls
•Driving Experience of luxury Cars & 4x4 Trucks Destruction
•Smooth Controls
•Amazingly Environments & Sound Effects
版本: 1 | 更新时间: 17-07-27 展开更多
Army Derby Car Racing Adventure - Truck Fighting评论
1楼

华军网友

2017-07-23 07:05:35

下载完Army Derby Car Racing Adventure - Truck Fighting以后提示有毒?是我电脑的问题还是软件的问题啊,不应该有这种情况。

2楼

华军网友

2016-04-28 04:03:42

既然这个Army Derby Car Racing Adventure - Truck Fighting是国产软件,那我就会一直支持下去的

3楼

华军网友

2016-03-12 10:49:17

Army Derby Car Racing Adventure - Truck Fighting在使用过程中有些小问题,希望官方以后能够解决