Argue Challenge

大小:10.0M
语言:英语
类别:社交聊天
系统:ios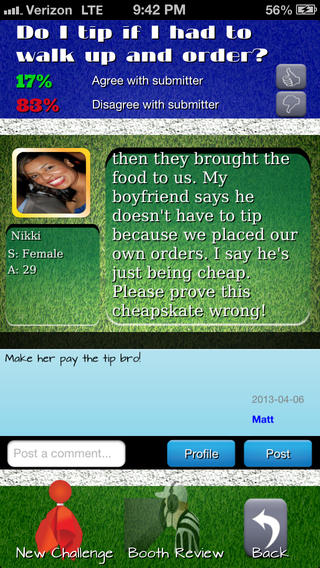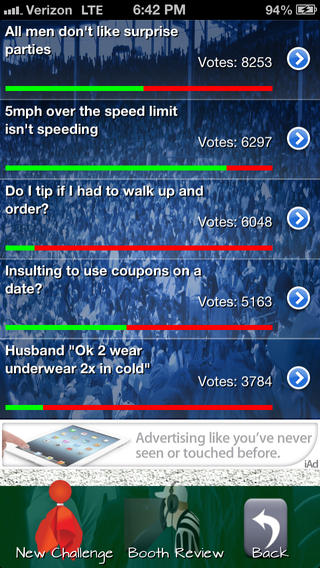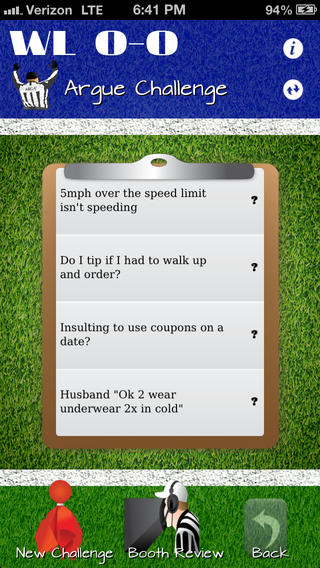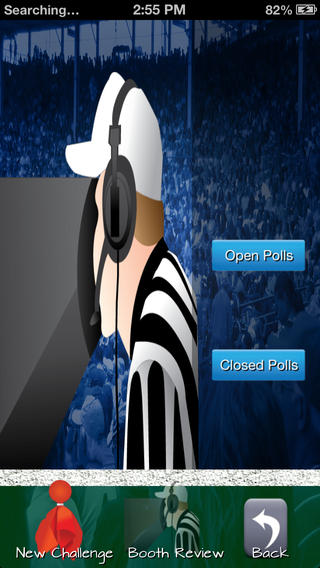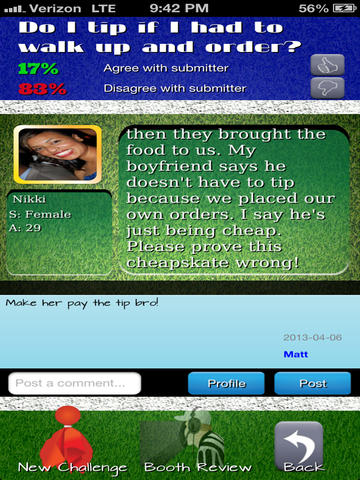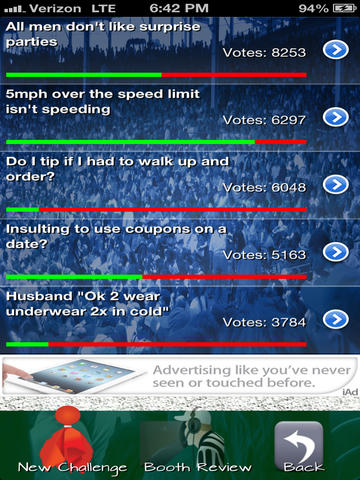 How many times have you gotten into an argument with your wife, significant other, or friend when no one else was around to support your side of the argument. "I wish I had an audience right now..." always comes to mind in those situations. Have you always wished for there to be a way to help you prove that your right? Because let's face it, in our mind's we're always right, especially when it comes down to things that can't be proven like opinions. "Which outfit's cuter, what meal taste's better, which super hero would win in a fight, which sport is more entertaining...". Well now there's an App for that!

With this App you can can create social arguments so others can chime in on your arguments. By setting up an argument that has two different sides, yours and whoever your arguing with, whichever side has the highest percentage of votes after a set period of time wins. You can setup your argument to last for as long as 1 day, giving you enough time to tell all your friends to come and support your argument. Anyone can vote, so this is an unbiased result of what others think of your side.

Let others vote on your arguments. Share your arguments with your friends on facebook and twitter. Vote on other peoples arguments, and leave comments to voice your views. Keep a running tally of your argument record and determine how often your right!

No account registration necessary, just download the app and let the Argue Challenge Referee take your side today!
版本: 1 | 更新时间: 17-07-27 展开更多
Argue Challenge评论
1楼

华军网友

2017-06-08 09:19:45

找Argue Challenge好久了,终于在华军软件找到了,而且还是Argue Challenge最新版本,好给力

2楼

华军网友

2017-05-12 20:11:57

3楼

华军网友

2016-09-21 17:44:48

垃圾Argue Challenge,简直就是在浪费我时间,谁用谁知道。呵呵。