Folionet

大小:54.3M
语言:英语
类别:金融财务
系统:ios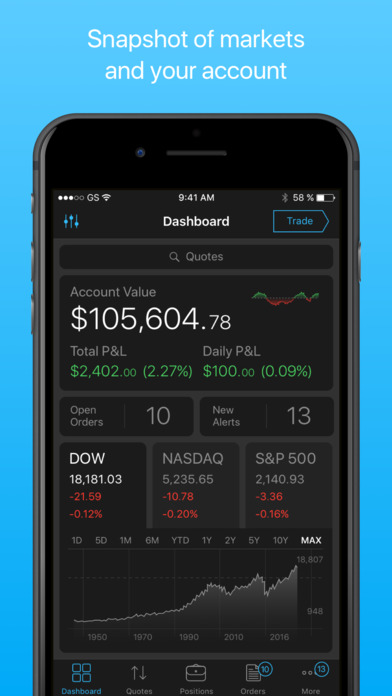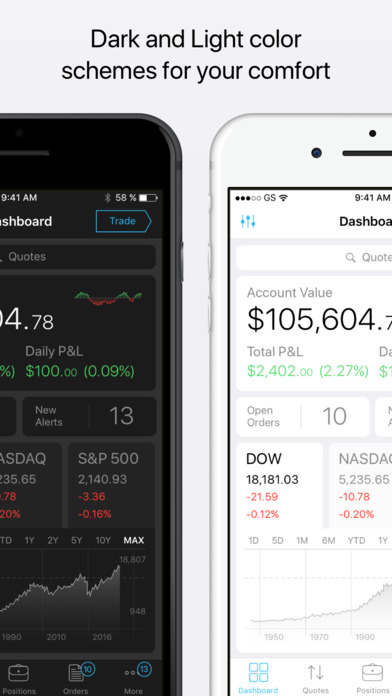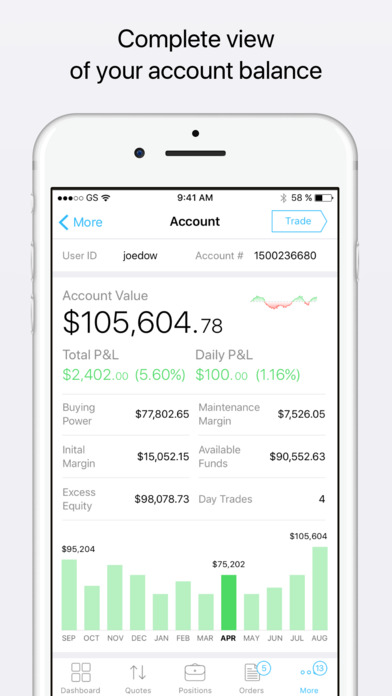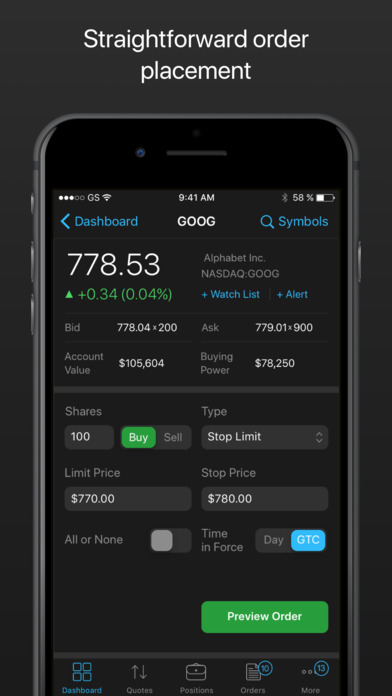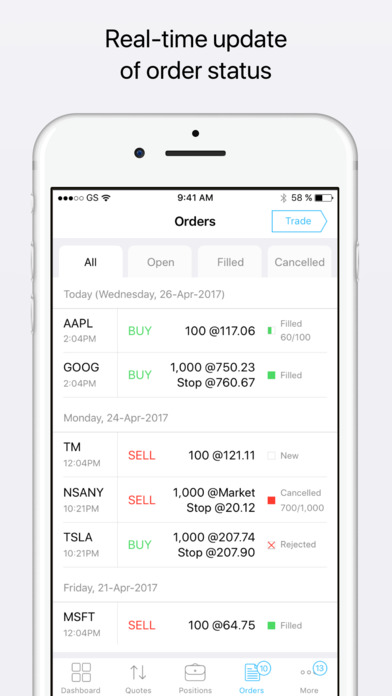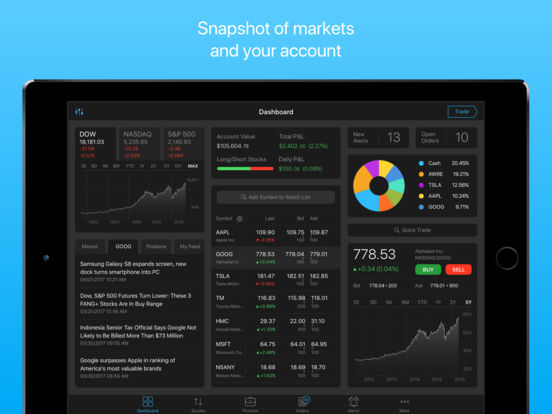 Invest without commissions or minimums. That simple! With Folionet you can place trades, get streaming quotes, and monitor investments with your mobile device.
Free online trading means no commission to buy or sale securities. Trade as much as you want daily, weekly or monthly if you are an active trader. Make several or no trades a year if you are a passive investor.
No minimum means you can open your account with any amount desired. Also, no ongoing account minimum balance will be required.
At Folionet, our philosophy is that short term traders or long term investors deserve to receive all their trading profits. We believe we are not entitled to take commissions from your trading ideas. Also, free incoming or outgoing ACH transfers are included. Charges will only be applied to margin lending, assisted trades, ACATs, paper statements and confirmations, and few others. Please see our pricing schedule (www.folionet.com).

Access US Stock Markets with Folionet's mobile app for iOS.
• Monitor your account, trades, positions and market news whenever and wherever you want.
• Accounts for US citizens and also non-residents.
• Open your account in minutes with our friendly onboarding process.
• Deposit/Withdraw funds via ACH transfers.
• Trade Stocks, ETFs, ADRs and Preferred Shares.
• Get real-time streaming quotes and notifications.
• Margin accounts.
• Build your own Watchlist and monitor your investments.

Account Protection
Santos Capital Group LLC is a US registered Broker Dealer. It's a member of the Securities Investor Protection Corporation (SIPC) protecting securities of member customers up to $500,000 (which includes $250,000 limit for cash). For additional information please visit www.sipc.org.

Notes:
(1) Folionet Mobile may not be available on all devices.
(2) System availability and response times are subject to market conditions and mobile connection limitations.
(3) SEC and FINRA regulatory fees may apply.
(4) Screenshots are for illustrative purposes only.
(5) Deposit and lending products and services are offered by APEX Clearing Corporation.
(6) Folionet is a registered trademark of Santos Capital Group LLC.

Santos Capital Group LLC member FINRA, SIPC.
©2017 Santos Capital Group, LLC. All rights reserved.
版本: 1.9.7 | 更新时间: 17-07-25 展开更多
Folionet评论
Folionet挺好用的一款金融财务软件,挺!!!就是下载好慢啊,赶脚那网速走的好无力