Fed. Retirees/Retraités féd.

大小:40.9M
语言:英语
类别:金融财务
系统:ios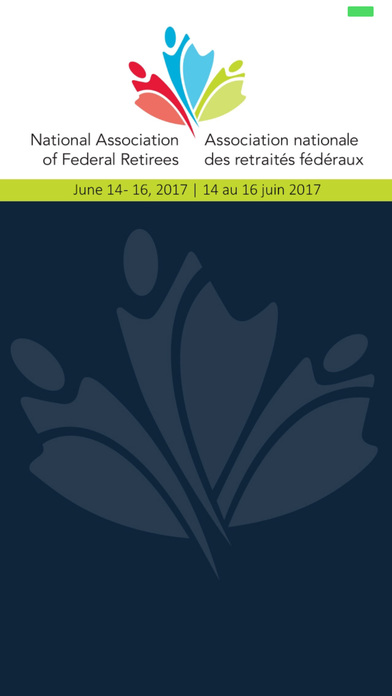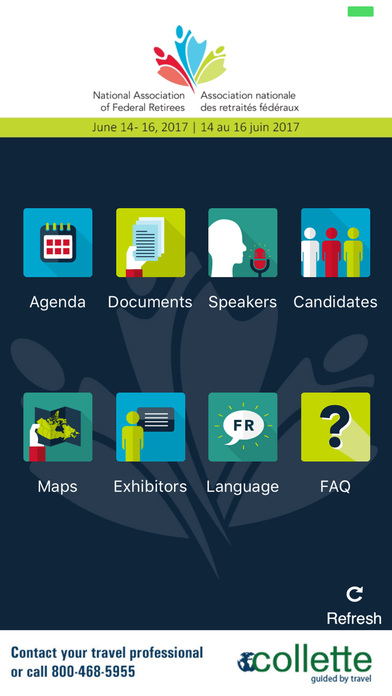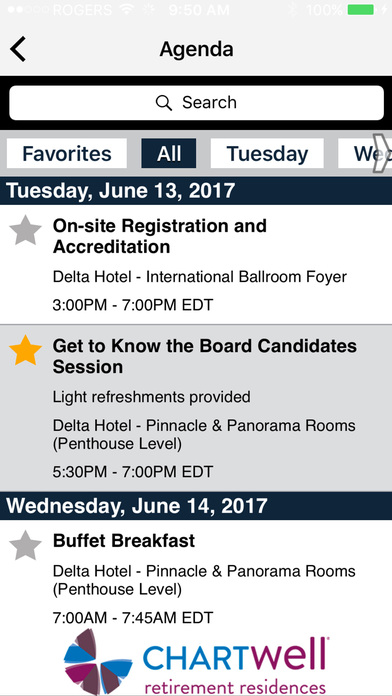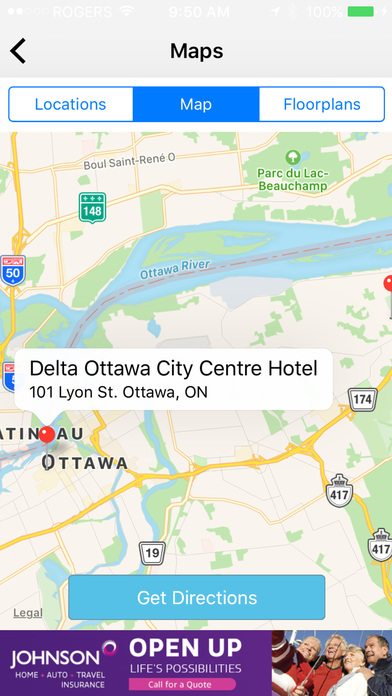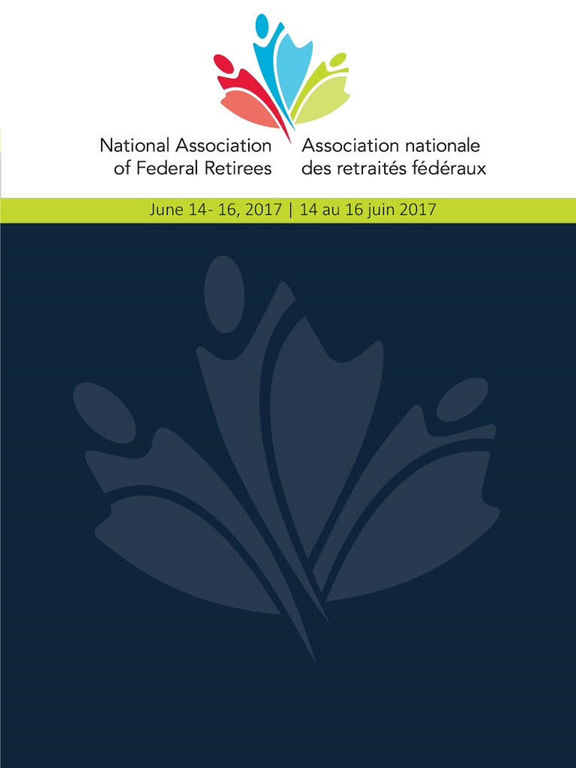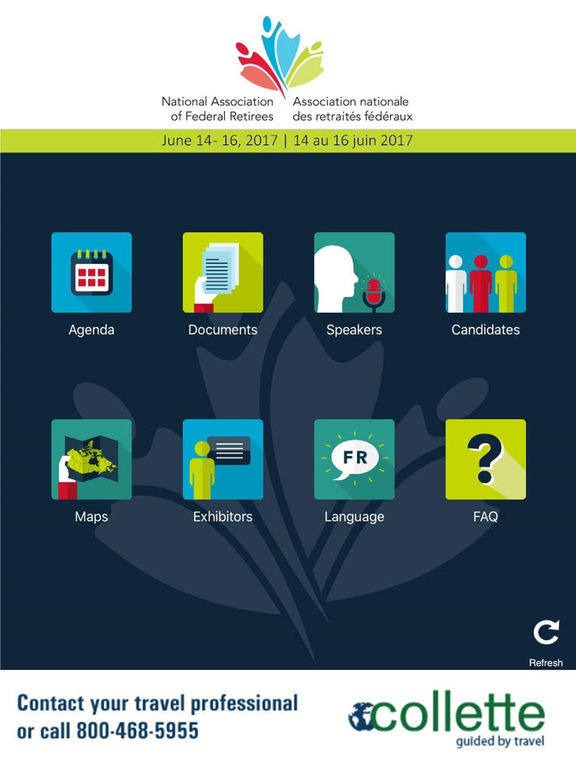 National Association of Federal Retirees
2017 Annual Meeting of Members

The 2017 Annual Meeting of Members of the National Association of Federal Retirees will be held at the Delta Ottawa City Centre Hotel from Wednesday, June 14 to Friday, June 16.

This mobile app, and the event website (http://bit.ly/fedret-retfed), have been designed to replace the traditional binder of documentation that would be printed and mailed to delegates. The app and website will allow delegates to make their own notes which will be saved, even if a document is revised by National Office. Updates and last-minute changes will be uploaded instantly and users will receive notifications of new items. The Association is encouraging delegates to switch from paper to these electronic formats, which will result in significant printing and mailing cost savings.

These formats include:

Agenda – with clickable links to each session from June 14 to 16
Documents – table of contents, instructions, reports, proposals and presentations
Speakers – biographical information and PowerPoints
Candidates – biographies and videos of volunteers running for Board of Director positions
Maps – to pinpoint the location of events both on and off-site
Exhibitors – listing of preferred partners with links to tradeshow map
Language – ability to choose English or French
FAQ – answers to frequently asked questions and an instructional PowerPoint
Once the AMM is over, you will also be able to access the post-event survey and the post-AMM report from the mobile app and website.
版本: 1.2.192 | 更新时间: 17-07-25 展开更多
Fed. Retirees/Retraités féd.评论
1楼

华军网友

2017-06-17 18:07:19

Fed. Retirees/Retraités féd.这么好的软件你到哪里去找啊

2楼

华军网友

2016-09-14 17:14:08

没想到Fed. Retirees/Retraités féd.的安装包都已经这么大了,变化真快,看来又有很多新功能了

3楼

华军网友

2016-04-17 22:30:18

超级喜欢使用Fed. Retirees/Retraités féd.,这次下载Fed. Retirees/Retraités féd.1.2.192非常快速,还是最新版本,大力推荐