FDA Approval Stock Picks

大小:3.7M
语言:英语
类别:商务办公
系统:ios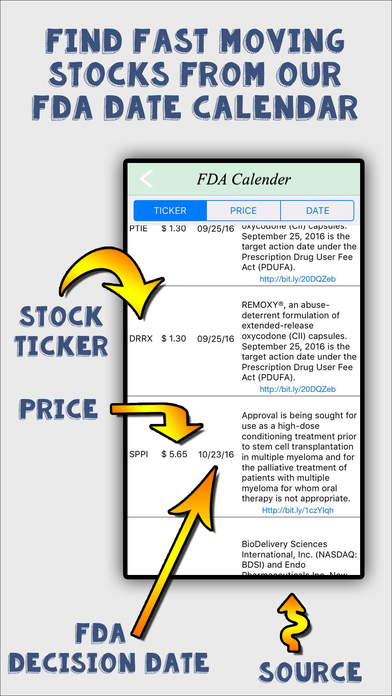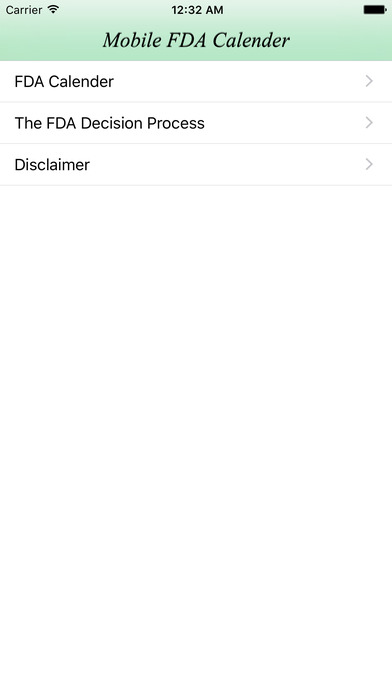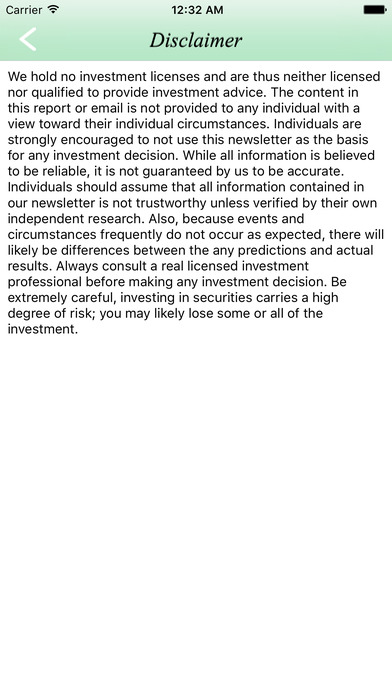 Please read entire app description before purchase.

3/14/17 Update: Huge update out today. There are 13 stocks on our calendar with FDA decision dates ranging from March 2017 to December 2017. They range from $1 - $30

10/10/16 Update: There are currently 8 stocks on our calendar with FDA decision dates ranging from November 2016 to May 2017.

8/5/16 Update - We've seen huge moves off some of these plays recently. OCUL $4.20 to $6.95 - EGLT $4.80 to $8.10

Now on iOS, our Mobile FDA Calendar is a new, easy way to find publicly-traded companies with upcoming FDA decisions!

Nearly every trader has seen a stock up 200% on an "FDA Approval". Wish you knew about the upcoming FDA decision? Now you can! FDA Decision dates are publicly available information, but not exactly published for traders to easily find.

What This App Does: We find public companies with pending FDA decisions and add them to our "FDA Calendar". You will not see a true app-store update because every time you load the Calendar within the app, it checks our server to make sure you have the latest batch of companies we found. We update our calendar once a month.

There are sites that charge over $50 a month for access to their data. We scour through hundreds of press releases, message boards, SEC filings, and FDA related websites to find the latest catalysts to share with you. At times there are just 6 stocks with pending decisions and at other times we've had 20+ stocks with pending FDA decisions! Please keep this in mind. Here are some of our app's features:

- Intuitive, sortable, FDA calendar with price when added
- Over 84 shared FDA decision dates and counting
- Stores most recent data for offline viewing

More Info: An "FDA decision" comes from the Prescription Drug User Fee Act. The "FDA date" is also referred to as the "PDUFA Date". Our calendar includes a source link for each decision date we find. The date posted is the FDA's "last day" to respond to the company - most of the time, the decision does indeed come on the deadline date (the date we share with you), but we have witnessed early/late decisions in the past.

**To the person that left a one star review:

We're sorry you feel this way. We see plenty of value in our popular app as a simple, easy to understand, one-stop location for FDA-decision stocks. The list is constantly updating by itself and requires no effort as a trader. Our description even states "FDA dates are publicly available information".

Thank you!
版本: 2.3 | 更新时间: 17-07-25 展开更多
FDA Approval Stock Picks评论
找了好多网站,还是华军软件上下载的FDA Approval Stock Picks靠谱,页面清爽,可以隐藏推送,不会妨碍正常办公