ExpenseShare - Track Shared Expenses

大小:10.2M
语言:英语
类别:金融财务
系统:ios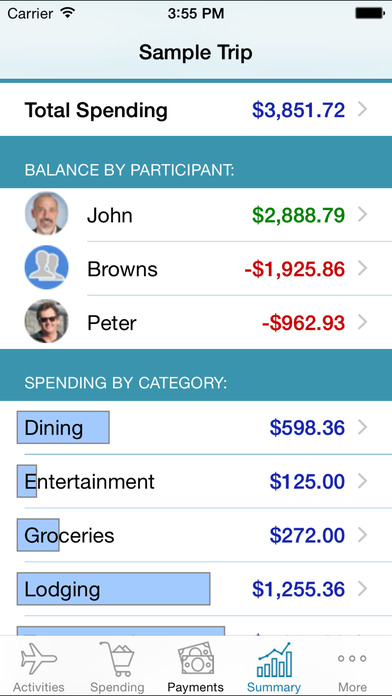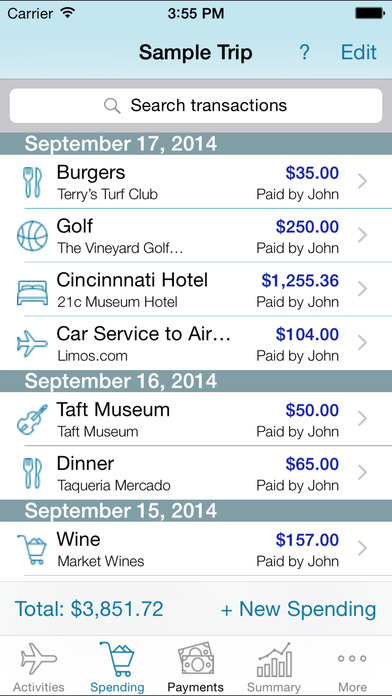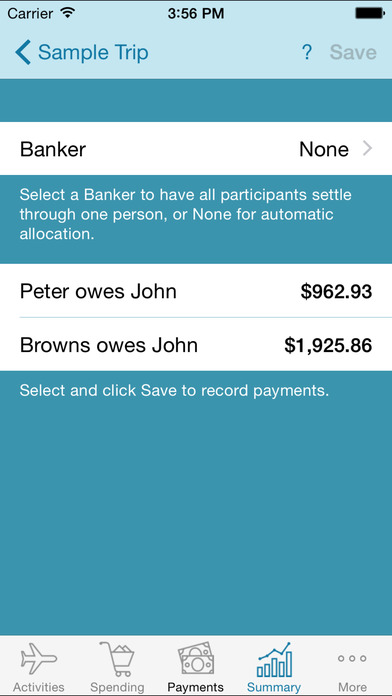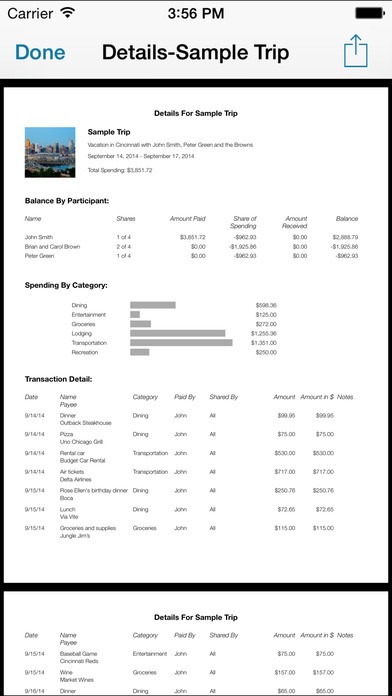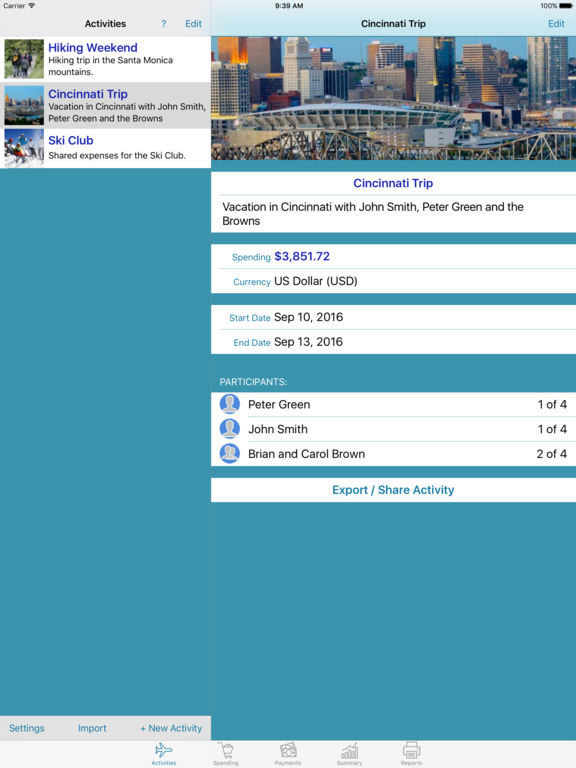 Track your group spending – who paid for what, who shares in which expenses, and who owes money to who! Use ExpenseShare for business trips, vacations with friends, sharing a rental, managing a club, etc.  It makes it easy to track spending by category across participants, figure out who owes what to whom, save receipt images, and more.

This app offers most of the features of the full version, and has an in-app update to turn on premium features when you are ready for them.

* Set up a sharing arrangement to automatically allocate spending.
* As expenses occur, use automatic allocation or customize.
* Add participants from your device's address book.
* Track spending across multiple currencies.
* Convert to a common settlement currency
* Store "snap and save" photos of receipts to document expenses.
* See an interactive summary of all transactions and email each participant their details.
* Generate pdf reports for each participant and print or send by email.

PREMIUM FEATURES:
* Store unlimited activities.
* Lookup exchange rates online.
* Capture or choose transaction location and lookup payee name/address.
* "Settle Up" automatically either peer-to-peer or through one "banker".
* Share your ExpenseShare data with your participants by email or AirDrop.
* Export and import from iCloud Drive and other document providers such as Dropbox or Google Drive.
* Export to a spreadsheet such as Numbers or Excel.
版本: 1.7 | 更新时间: 17-07-25 展开更多
ExpenseShare - Track Shared Expenses评论
1楼

华军网友

2017-05-04 14:21:41

还在研究ExpenseShare - Track Shared Expenses中,很多功能不会用~~

2楼

华军网友

2017-04-08 21:32:46

金融财务里我极力推荐这个ExpenseShare - Track Shared Expenses,本人真实使用感受告诉你不会错的

3楼

华军网友

2017-04-05 10:06:04