Expenses Diary Lite

大小:16.6M
语言:英语
类别:金融财务
系统:ios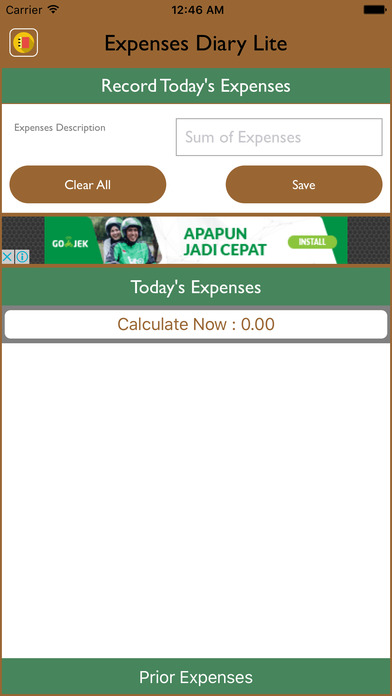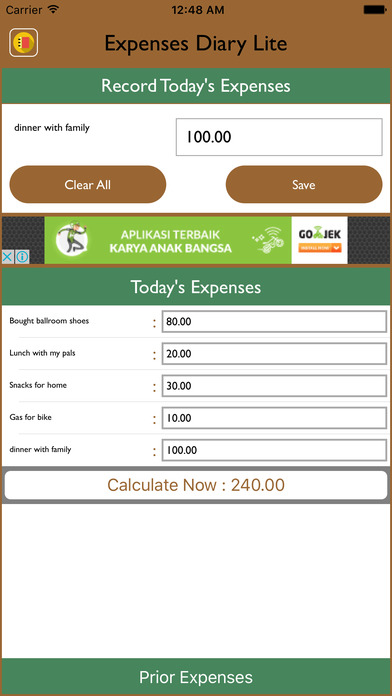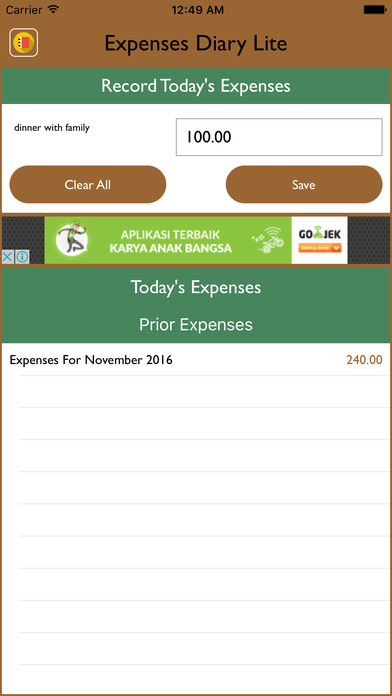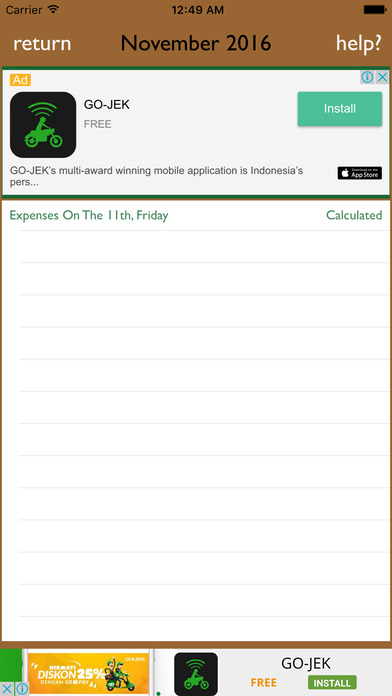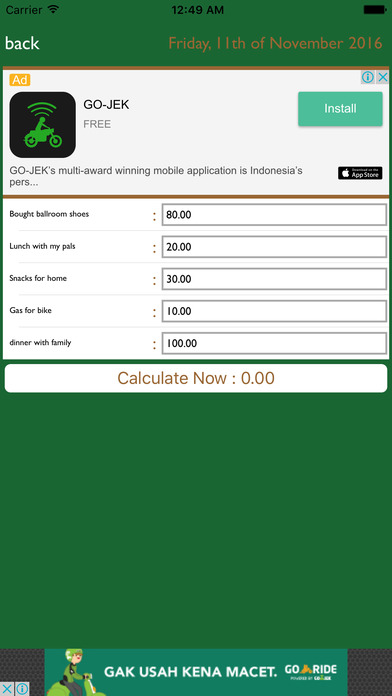 This is a free version, made just to keep expenses. Users can save their expenses unto an offline database and it can be viewed according to the date of its recording.

If users enjoy this app but feel lacking in features, users can do either one of these:

1) purchase "Life's Economic Diary" where users can obtain features that include the deletion of expenses, the saving of expenses that happened on a date that has already passed, setup font size and container height for more visibility, the disposal of ads and a featured dual database system. For more information, kindly head over to the link given below:
https://itunes.apple.com/id/app/lifes-economic-diary/id1171075577?mt=8

2) Invite your friends to use this app and once 5,000 installs has been reached, the feature to delete expenses one at a time, will be added into this free version. With 20,000 installs, another feature that allows the adding of expenses to dates previously saved to, will be added unto this application. I may apply many other features with more downloads reached. Till then this 20,000 installs will be the current target.

Number 2 above also applies to 'Sales Diary Lite', an app that saves the incomes of small business that users have. For more info regarding 'Sales Diary Lite', kindly go to the site through the link below:
https://itunes.apple.com/id/app/sales-diary-lite/id1174895461?mt=8

Note: Please rate this app & share this link below, that is linked to this page, to your friends:
https://itunes.apple.com/id/app/expenses-diary-lite/id1174996410?mt=8

The more ratings this app gets, the more keen we'll be in creating more lovable apps.
版本: 1.0.9 | 更新时间: 17-07-25 展开更多
Expenses Diary Lite评论
最近试试看这个Expenses Diary Lite,如果好用的话会向朋友推荐的。