Euler Hermes – Land of Payment

大小:13.2M
语言:英语
类别:商务办公
系统:ios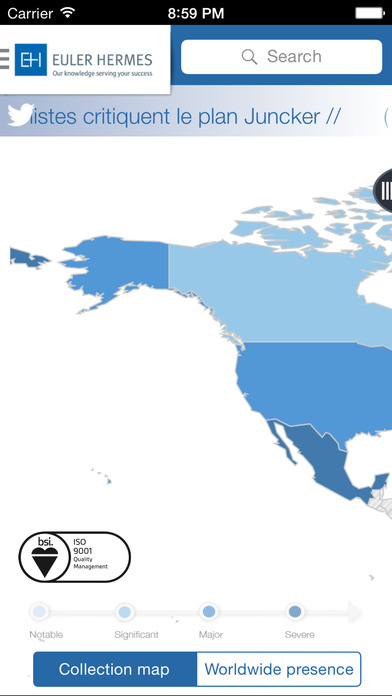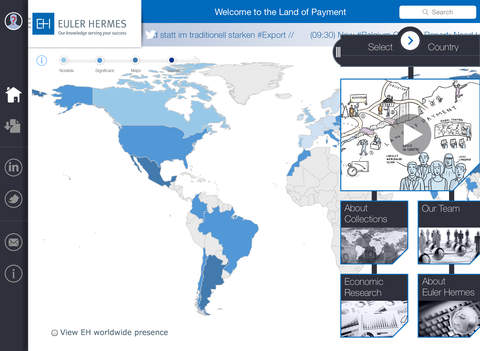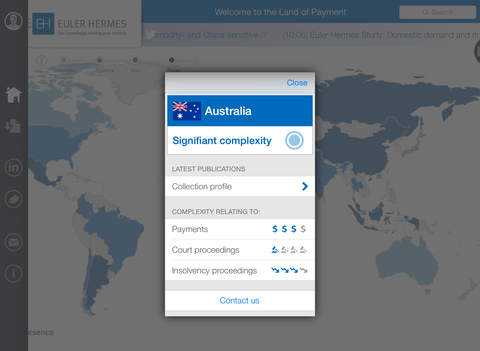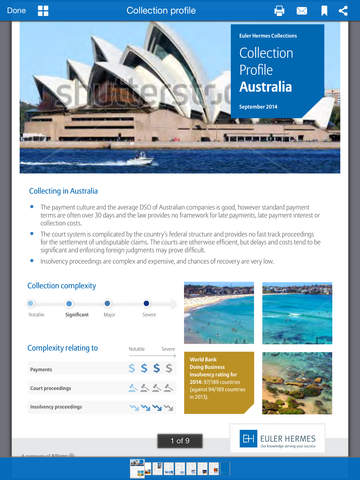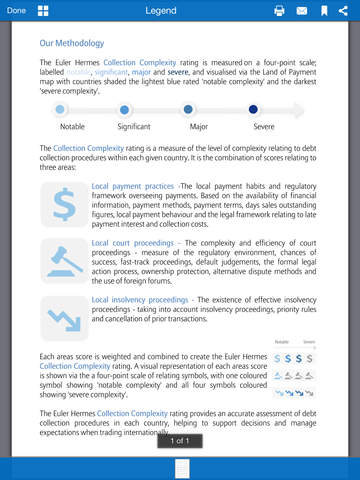 The Euler Hermes Collections 'Land of Payment' app provides you with in-depth knowledge of collections practices across the globe. Learn about the local payment culture, legal proceedings and insolvency proceedings of different markets to help guide your decisions and manage your expectations when trading internationally.

What you can do with our app:
· Read and learn about the collection practices across the globe in our Collection Profiles
· Discover the Euler Hermes Collections Complexity ratings
· Find out more about Euler Hermes Collections and the World Collection Network
· Manage your personal library allowing offline reading
· Browse and search by keyword, country and topic
· Receive notifications when new content is published
· Connect directly with Euler Hermes and share content via e-mail and social networks

About Euler Hermes Collections

Euler Hermes Collections provide a global commercial debt collection service with true end-to-end capability. It is part of Euler Hermes, a company of Allianz, leader in credit insurance solutions helping companies grow their business safely at home and abroad. Euler Hermes Collections manage both domestic and international trade debt collection services worldwide. Through our network of Euler Hermes sister offices and external providers, we use our experience and knowledge of local markets to ensure a professional service for our clients from pre-legal action through to legal proceedings.
版本: 2.7 | 更新时间: 17-07-25 展开更多
Euler Hermes – Land of Payment评论
1楼

华军网友

2017-06-23 02:59:34

Euler Hermes – Land of Payment2.7顺利下载完成,很不错,Euler Hermes – Land of Payment最新版本就是棒

2楼

华军网友

2017-06-05 10:14:54

终于把Euler Hermes – Land of Payment2.7下载成功了,真心不容易啊

3楼

华军网友

2017-05-22 18:09:01

Euler Hermes – Land of Payment非常的好 谁用谁知道 建议下载