Edelweiss Mobile Trader - Commodities

大小:9.5M
语言:英语
类别:金融财务
系统:ios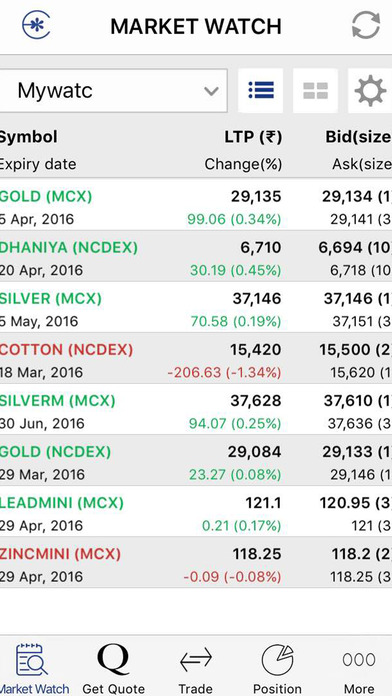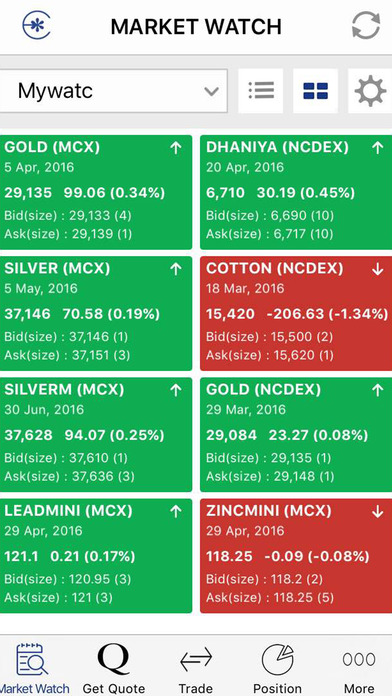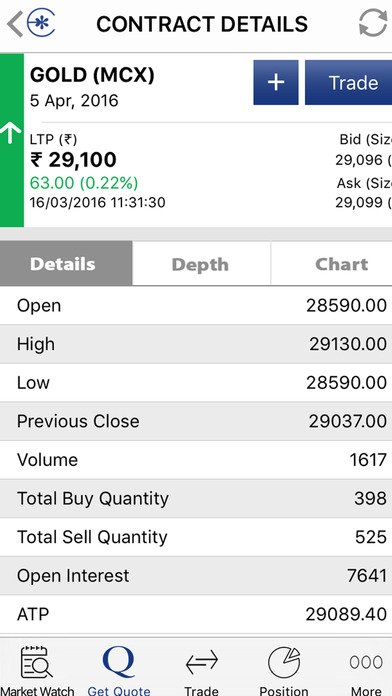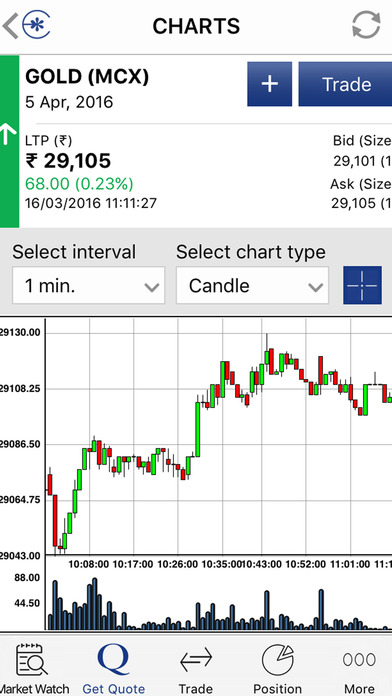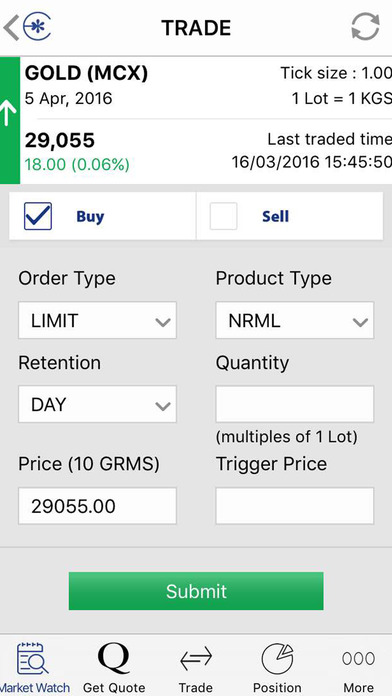 Edelweiss Mobile Trader - Commodities is a mobile trading application for traders and investors of Commodity Markets. For those who want to grab each and every trading opportunity as it comes - anywhere, anytime. It is fast, easy, secured and a hassle free commodity trading application for your iOS phones.

In just a matter of seconds you can now trade in Gold, Silver, Spices, Pulses, Crude Oil, Natural Gas and other bullions and commodities that are traded on MCX and NCDEX commodity exchanges. What's more? You can track markets while on the move, get live price quotes, charts and also transfer funds online in a jiffy.

But what is the best part about this app, besides all of the above, is that it is absolutely FREE!

Key Features of Edelweiss Mobile Trader - Commodities

1. Execute trade in just a few seconds on MCX and NCDEX commodity exchanges
2. Real time price quotes (LTP, change & percentage change) of commodities along with other useful information such as open, high, low and close prices, bid & ask values etc. all in real time
3. Get real time streaming of 5 best bid and ask values for commodities with the 'Market Depth' feature
4. View intraday charts with technical indicators on your mobile (4 types of charts)
5. Transfer funds securely from your bank account to your trading account in seconds
6. At a glance check your ledger balance, limits available, margin utilized etc.
7. Track profit and loss by checking your positions on the go
8. Check the status of your orders and trades with 'Order Status' feature

So go ahead, click the install button and grab the opportunities as they come with this fast, secured and easy to use Mobile trading application for Commodity Markets.

For any queries or feedback write to us at comtradehelp@edelweiss.in or call us on 1800-102-3335.
版本: 1.0.0 | 更新时间: 17-07-25 展开更多
Edelweiss Mobile Trader - Commodities评论
1楼

华军网友

2017-06-14 09:34:11

终于把Edelweiss Mobile Trader - Commodities1.0.0下载成功了,真心不容易啊

2楼

华军网友

2017-05-11 08:16:58

3楼

华军网友

2017-03-11 14:27:02

我十分赞同楼上对Edelweiss Mobile Trader - Commodities的评价,我给十分!