Easybank Personal Finance: Income & Expense Manager

大小:13.3M
语言:英语
类别:金融财务
系统:ios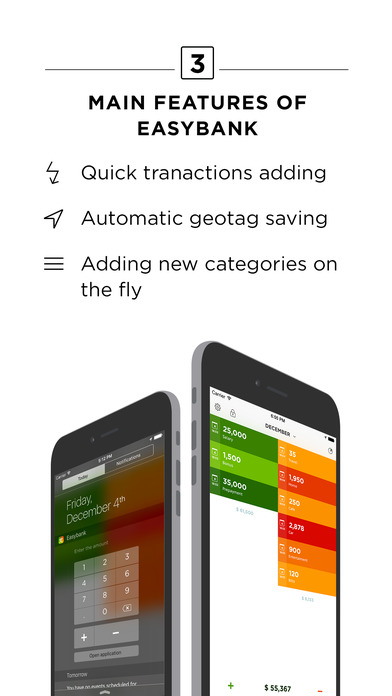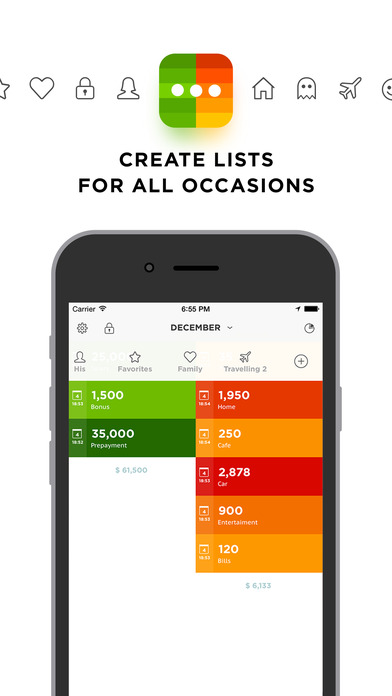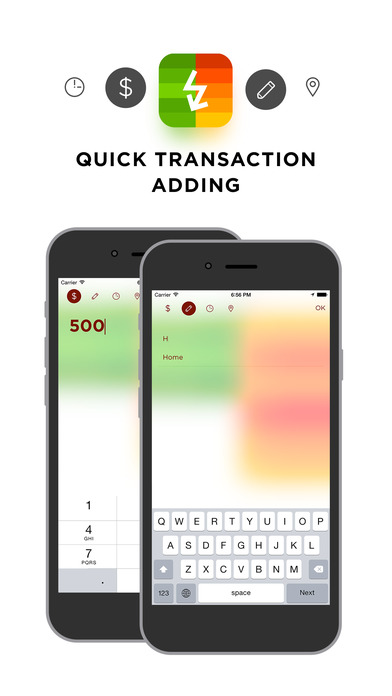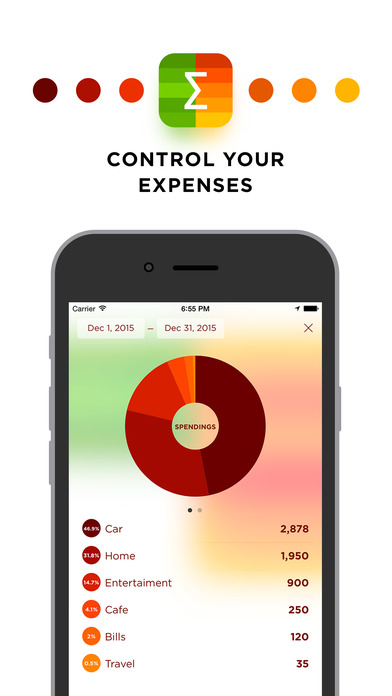 «Order always precedes saving and saving leads to well-being». Gustave Flaubert, a famous French writer of the 20th Century.

Make the first step to well-being together with Easybank! It will help you keep track of your income and spending and see your real financial situation.

Our advantages:
- adding transactions in just 3 taps;
- no need to specify categories; automatic location pins will help you remember what you spent your money on;
- adding your own categories on the fly.

Easybank — cash flow under control!

Application features:
- income, expenses and balance on the same screen;
- add transactions in just 2 taps;
- password to protect your data;
- Touch Id for easy password entrance;
- income and expenses analytics for any period of time;
- add notes to transactions;
- transaction time autodetection;
- move transactions between lists;
- quick copy function;
- change category list in the app settings;
- choose among 165 currencies;
- add expenses on the notification bar (iOS 8 or later versions);
- export to CSV;
- import from CSV;
- self-learning category list: a new category is automatically added when you list it for a transaction;
- location autodetection: just add the amount spent and the app will automatically pin your location; later you will easily recall what you spent you money on; 
- lists: home budget, traveling, car, business or anything else you need to keep track of.
版本: 1 | 更新时间: 17-07-25 展开更多
Easybank Personal Finance: Income & Expense Manager评论
1楼

华军网友

2016-12-22 08:05:47

2楼

华军网友

2016-12-01 16:32:05

下载测试了,很好用的,很其他人口中介绍的Easybank Personal Finance: Income & Expense Manager一样

3楼

华军网友

2016-09-24 12:46:39

Easybank Personal Finance: Income & Expense Manager1顺利下载完成,很不错,Easybank Personal Finance: Income & Expense Manager最新版本就是棒