Easy GPS Mileage

大小:4.2M
语言:英语
类别:金融财务
系统:ios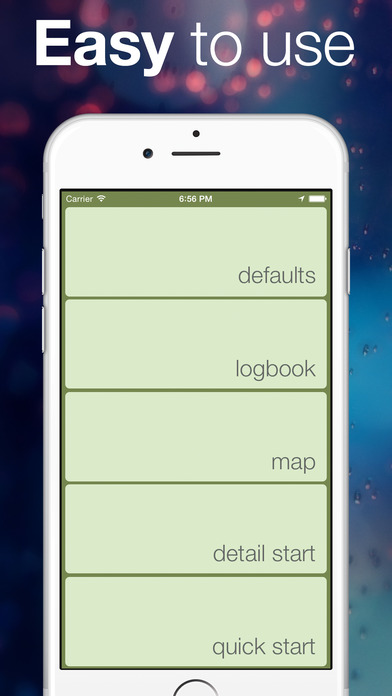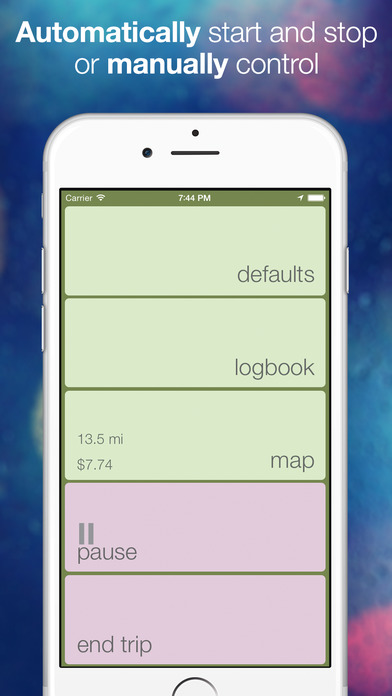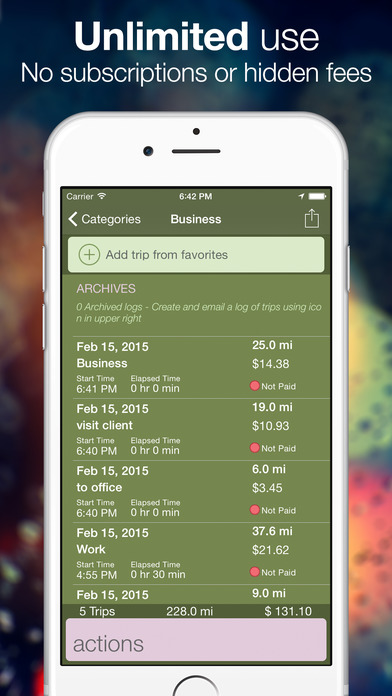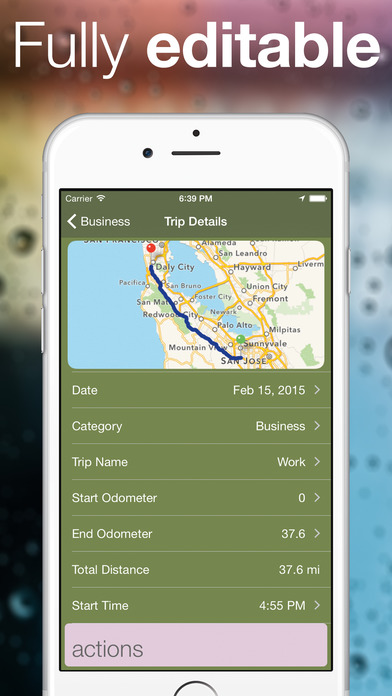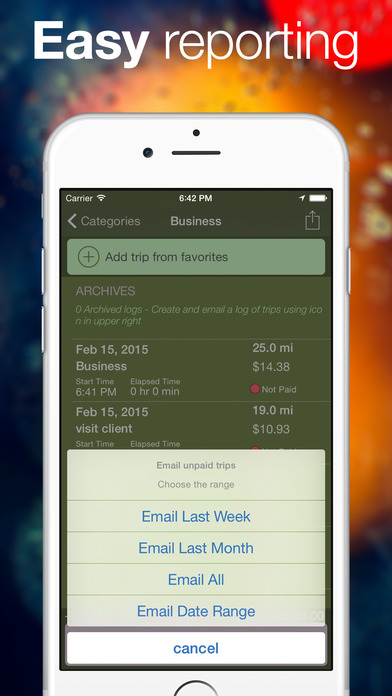 Easy GPS Mileage is designed to be simple and fast to use. If you are always forgetting to record your mileage, you need Easy GPS Mileage. Let the app automatically start and stop recording your drives for you or use manual control.

BATTERY CONSUMPTION
Continued use of GPS running in the background can dramatically decrease battery life. Easy GPS Mileage only uses the GPS when currently recording a trip and has been designed to limit battery use as much as possible.

SIMPLE TO USE:
- Easy GPS Mileage isn't bloated with complexity and settings that you'll never use.
- Automatically starts and stops recording your trips. Choose to let the app detect both start and stop or just one or the other. Our favorite way to use the app is to manually start the trip and let the app automatically detect when we're done driving.
- Or, if you prefer, manually start, stop and pause recording at any time.
- Records in miles or kilometers.
- Record tolls.

ORGANIZED:
- Simply organize logbook into categories.
- Each trip is fully editable.
- Add regularly traveled trips into your favorites for one-touch recording of trip into the logbook.

CALENDAR INTEGRATION
-If you make the same trip on a regular basis, create a calendar event and in the location field type #trip name and the trip will be automatically added to your mileage log

EASY REPORTING:
- Email yourself your mileage reports in csv and pdf.
- Simply choose last week, last month, all or choose a custom date range.
- Quickly see what mileage reports have been paid or not. Do you have clients that take forever to pay you? Now you'll know who's paid or not.

PRICING:
- Purchase the app and get unlimited use.
- No need to hassle with online accounts, login and passwords.
- No hidden fees or in-app purchases.
版本: 1.3.1 | 更新时间: 17-07-25 展开更多
Easy GPS Mileage 评论
太感谢了,终于有网站可以下载Easy GPS Mileage 了,还没用,试过之后再来评论

安装完的朋友能不能说一下Easy GPS Mileage 能不能选择安装路径呢。

下载Easy GPS Mileage 中,希望可以正常使用,别遇到BUG就好了