EZTABLE

大小:0.2M
语言:中文
类别:美食应用
系统:ios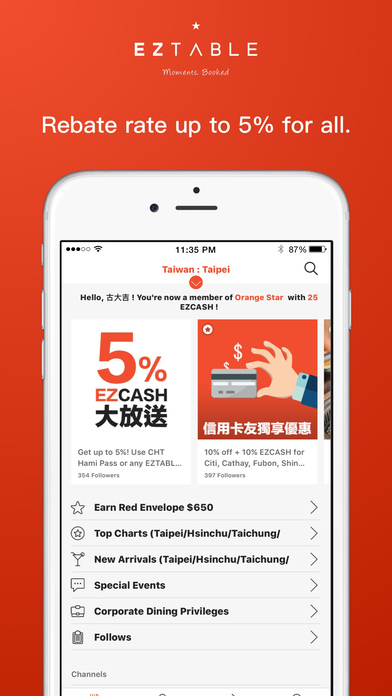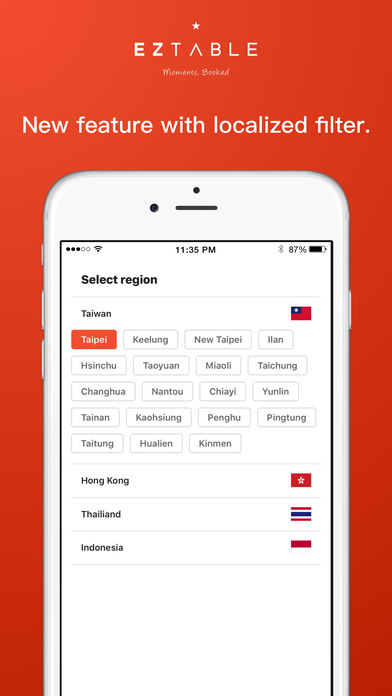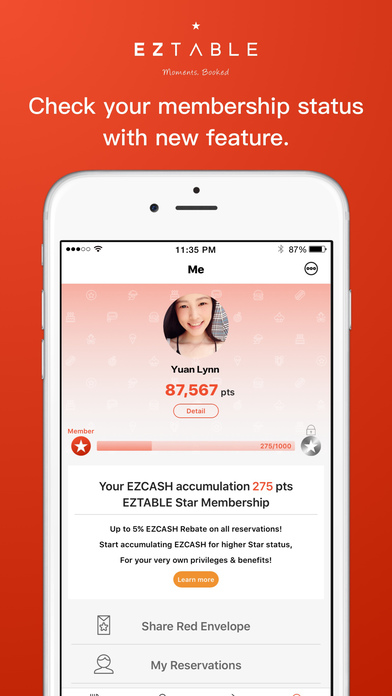 EZTABLE is a community in which everyone can find a restaurant that resonates to their lifestyle and caters to all their gatherings. For the restauranteurs, EZTABLE is a platform to expand clientele into the online world, offer e-commerce solutions for tables to be filled.

What do people say about us _
"When we called, the restaurant said the tables were only available after 8, but then we successfully booked our table at 7 through EZTABLE..that was awesome!" - 淡*人, 2015
"It's convenient to search for restaurants and has a detailed information. It is a nice app" - 汪*妤, 2015
"You can get a table even when it is impossible by phone. I'll stick with EZTABLE for good" - 王*澄, 2015
"It's convenient, saves time and has the "always at your service" kind of attitude. I really enjoy using it" - 鄭*興, 2015
"EZTABLE redefines restaurant reservation." - TECHVIEW ASIA, 2014
"Startup Asia Tokyo 2014, Champion App" - Tech in Asia, 2014

Awesome Features
[ Over 9000+ restaurants in App ]
Browse 9000+ restaurants in regions across Taiwan, Thailand, Indonesia, Hong Kong. Reserve "EZTABLE Exclusive Offers" with discounts starting at 20% off, and earn 0.5-5% EZCASH rebate for each purchase.
[ Browse and book restaurants anytime, anywhere ]
Booking over the phone can be a hassle. With EZTABLE, you can browse a restaurant's availability any time of the day, and book as soon as a table opens up.
[ Choose a restaurant based on over 350,000 customer reviews ]
Partnering with world's largest travel website, TripAdvisor, EZTABLE's restaurant reviews reflect honest opinions from all diners, and each review is verified by TripAdvisor's authentication standards.
[ Share your dinner plans with just one click ]
Update friends and family on the reservation time and location via LINE, and even set a calendar reminder to never miss a date!
版本: 3.1.15 | 更新时间: 17-07-21 展开更多
EZTABLE 评论
好极了,这个EZTABLE 是我用过最好的美食应用了