Electrolux Recipe Master

大小:74.0M
语言:英语
类别:美食应用
系统:ios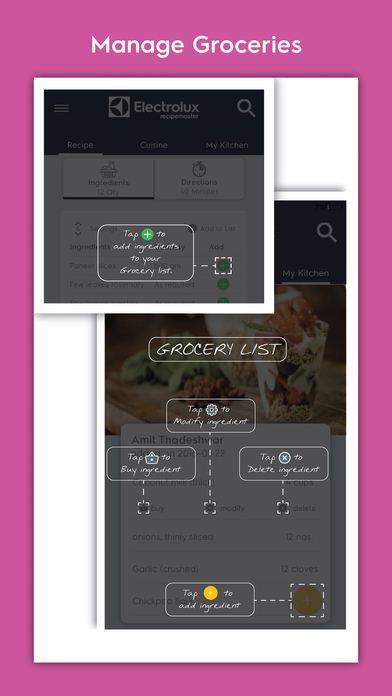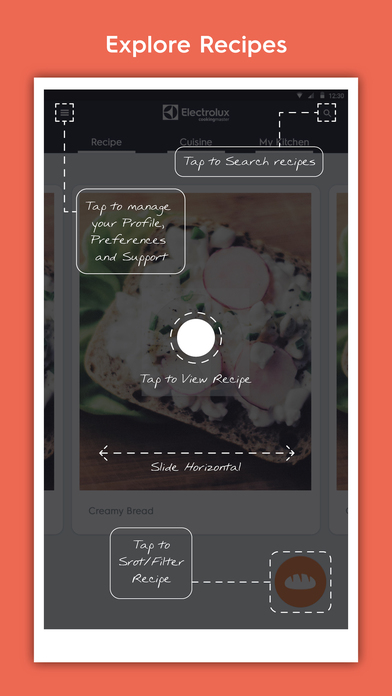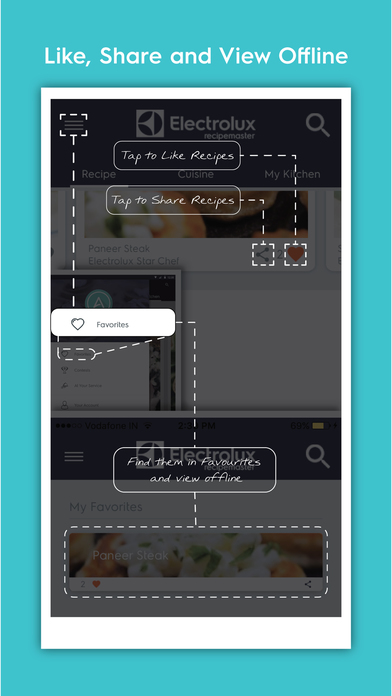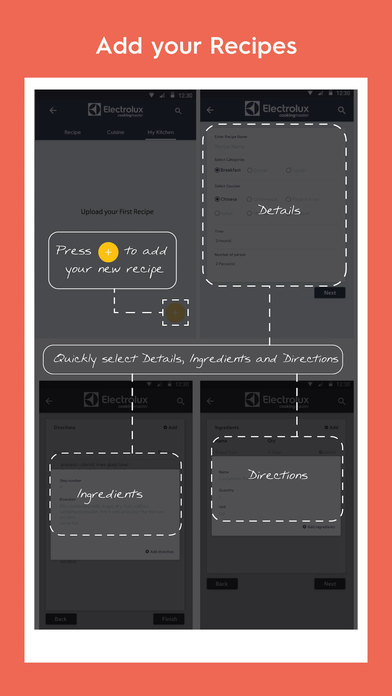 The perfect companion for your kitchen! Explore thousands of new recipes, manage your ingredient inventory and share your recipes with friends and family on the Electrolux Cooking Master app.

The Electrolux Recipe Master is the perfect companion app for all your kitchen needs. Even if you do not own any Electrolux appliances, Electrolux Recipe Master will make your time in the kitchen so much more enjoyable.
Explore thousands of recipes at your fingertips. Get detailed information tailored to your appliances. You can sort recipes by appliances needed, like microwave recipes, rotisserie recipes, etc. Manage portion sizes and change ingredient amounts easily and accurately. The instructions are lucid and extremely easy to follow. Complete with high-resolution images and detailed procedures and guides, the app makes cooking a fun and satisfying endeavor. Follow the recipe and take a picture of your creation to share it with all your friends and family.
Sort your recipes by cuisine styles and countries of origin. Planning a theme party? Learn what to serve and how much in advance to prepare them right here. Choose between myriad cuisines like Indian, French, Japanese, Chinese, Thai, British, Italian, Columbian, Middle Eastern and even African. Learn new recipes and experiment. Challenge your taste buds with new tastes and flavors and widen your (taste) horizons. Explore the world of amazing food right there in the comfort of your own home. Customize your recipes to your own liking and learn things like ingredient substitutions as well.
The Electrolux Recipe Master app gives you access to amazing food delight at a click. Complete with tips on presentation and a host of expert advice from professionals of the craft. Follow your favorite chefs on the app and interact with them. Learn from their tips and advice. Learn new skills in cooking and handling kitchen equipment: master your knives and toss food with confidence. Hone your own skills and become a much better chef in no time. Check out the creations of your favorite chefs and make them yourself. "Like" and "share" your favorite recipes with friends.
Electrolux Recipe Master is also an amazing food-focused social media for chefs and amateurs alike. Share your cooking successes with your friends and family on the app. Upload your pictures and caption them with what's on your mind. Upload and share your own recipes for others to try out on their own. Interact with other users and improve your own skills as a chef.
Electrolux periodically holds contests and fun activities with the online community. Participate in various food contests and upload your results. Win points while competing.
版本: 1 | 更新时间: 17-07-21 展开更多
Electrolux Recipe Master评论
1楼

华军网友

2017-01-10 20:32:46

感觉还不错,Electrolux Recipe Master1比上个版本要好的多

2楼

华军网友

2016-12-18 11:42:18

我觉得Electrolux Recipe Master这款软件很不错,支持华军软件园,希望越做越好!

3楼

华军网友

2016-12-11 20:03:11

各位要是想要功能更强大的Electrolux Recipe Master,就请换免费软件的版本吧