Eat Simple

大小:18.5M
语言:英语
类别:健康健美
系统:ios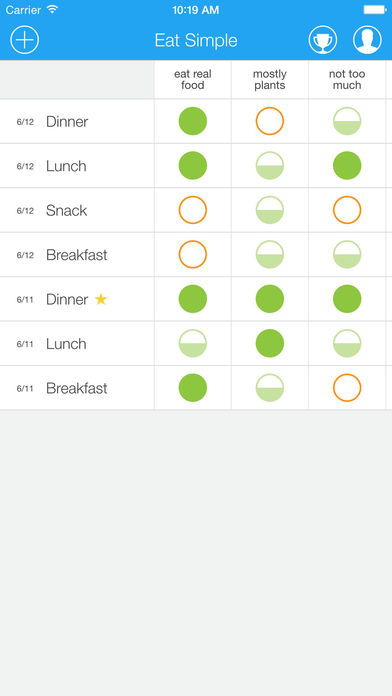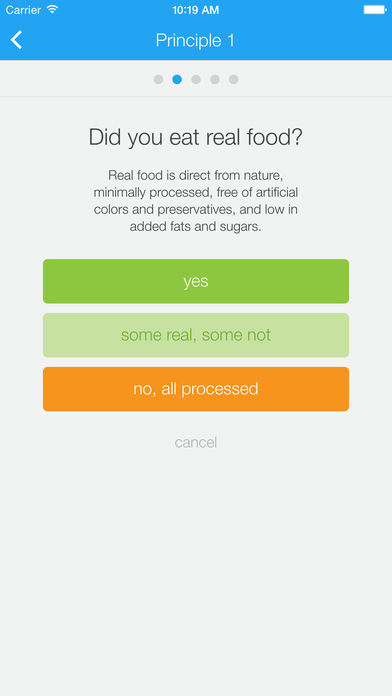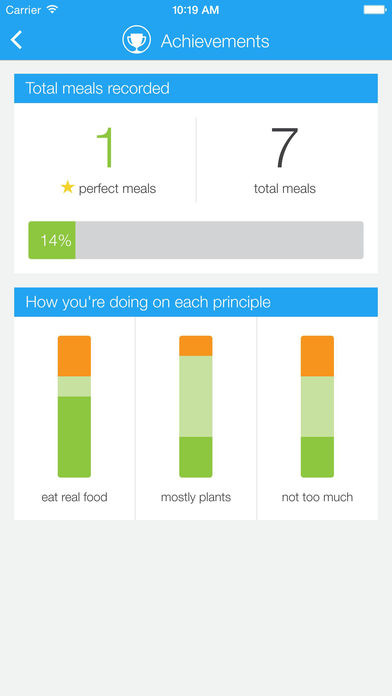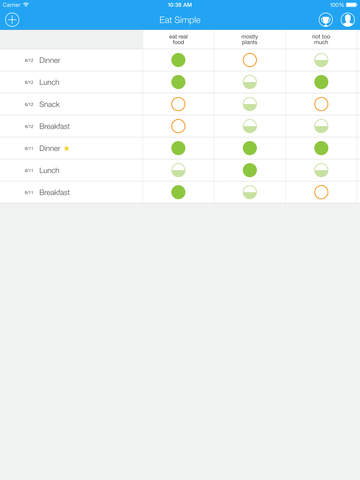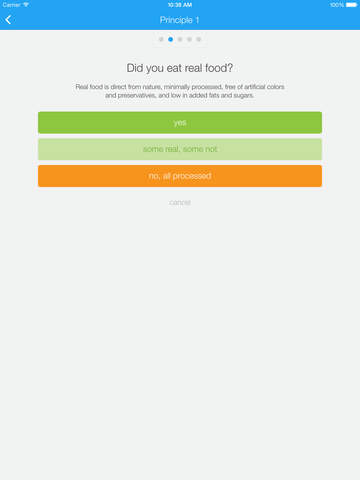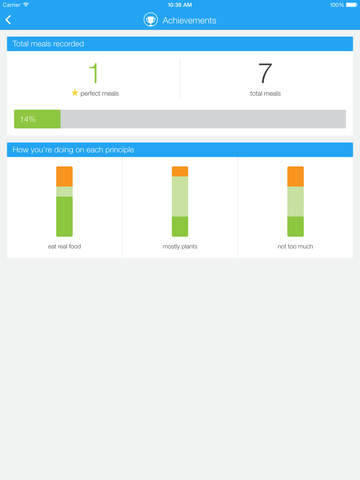 Eat Simple helps you manage what you eat without counting calories. That's right—food logging just got a whole lot simpler. With Eat Simple you can say goodbye to scales, food databases, and calories and hello to a better way to track your meals.

Note: you do not need to be a member of Kersh Health's wellness program to use Eat Simple. This free app is available to everyone.

THE PROBLEM WITH TRADITIONAL FOOD LOGS

With traditional food logs, you track every ingredient you consume to try and approximate your daily calorie consumption. When paired with activity data, this can be a helpful tool for creating a calorie deficit, which can lead to weight loss.

However, this comes at a cost. To get a truly accurate calorie count, you must measure all of your food, enter complicated meals ingredient by ingredient, and wrestle through massive databases to try and find the closest approximation to what you ate. This takes valuable time. Many settle for shortcuts—they eyeball portions, look for foods that are "pretty close" to what they ate, or completely skip entering something they feel will take too long. These compromises lead to erroneous data, which can derail the best of weight loss efforts.

EAT SIMPLE: THE FIRST PRINCIPLE BASED FOOD LOG

Eat Simple brings a unique new perspective to the concept of meal tracking. Instead of tracking ingredients, measurements, and calories, you track your adherence to three simple principles, inspired by Michael Pollan's book, In Defense of Food:

Did I eat real food?
Mostly plants?
Not too much?

Like we said: simple! Tracking a meal can be done in seconds.
版本: 1.0.2 | 更新时间: 17-07-21 展开更多
Eat Simple评论
1楼

华军网友

2016-03-17 10:03:58

2楼

华军网友

2015-12-14 15:47:50

你就是头╭︿︿︿╮ {/ o  o /}   ( (oo) )     ︶ ︶︶

3楼

华军网友

2015-12-05 22:21:31

Eat Simple就是好用!呵呵,我喜欢这个健康健美