Drinkers

大小:21.1M
语言:英语
类别:美食应用
系统:ios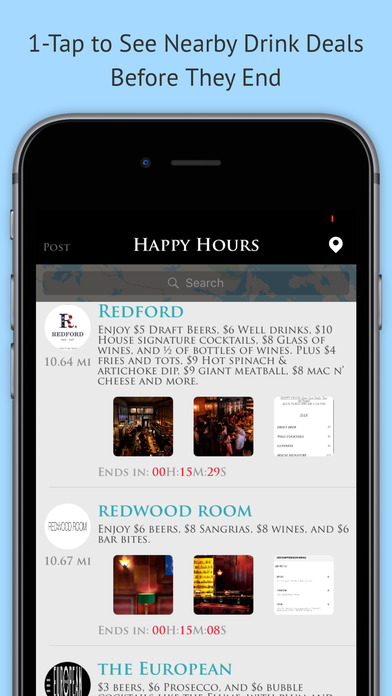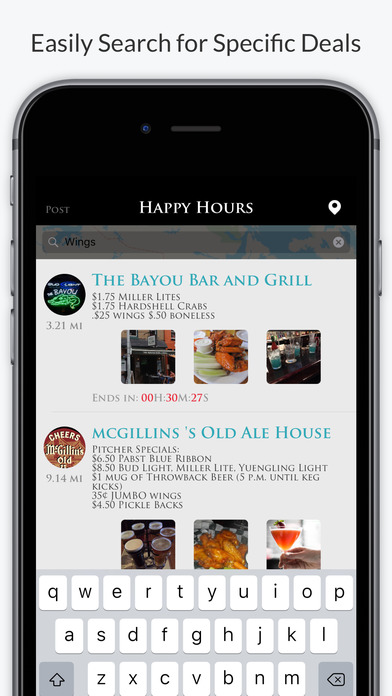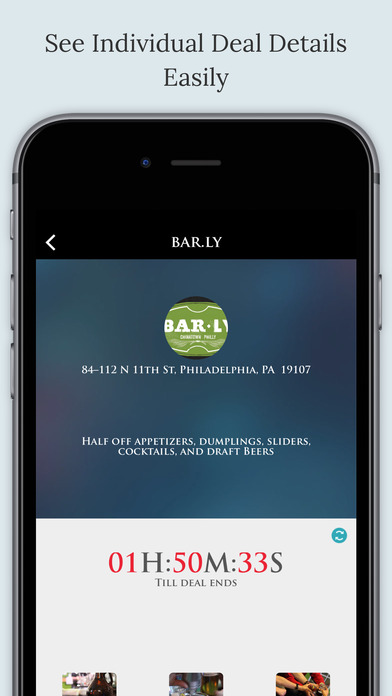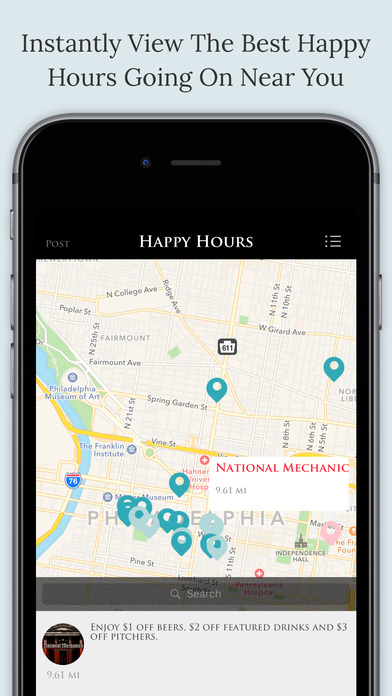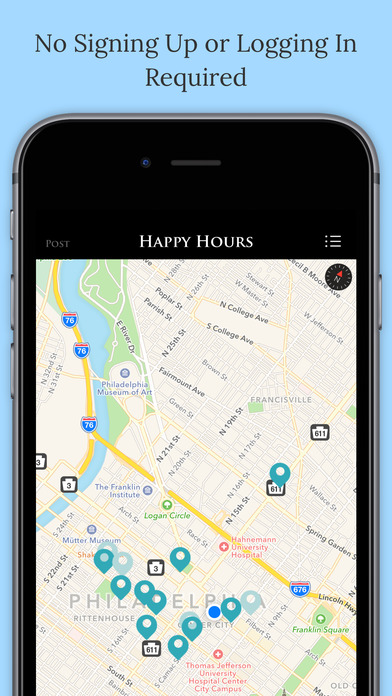 Drinkers app is "Your Private access to the most unique bars & restaurant scene, near you, at discounted prices, in 1 tap". The Drinkers App is also the first ever app to help you find incredible drink deals focusing on the top 50 bars & restaurants near you. We are Live in NYC, LA, SF, Philly, Miami, Seattle, Chicago, San Diego and coming soon to more.

FAQ's

What kind of bars & restaurants are on Drinkers?
It is the only app out there where the algorithms are constantly analyzing mounds of dynamic data and criteria to show you show you only the top 50 most unique, exclusive, and hip bars that currently have an awesome deal that will be over soon.

Why Drinkers app?
Search and discovery of live happy hour deals at the top 50 bars & restaurants in any major city is now only a simple tap away. Getting drinks at some of the nicest places should never be so expensive, and that's exactly the problem we solved with Drinkers, by moving all the complexity in our algorithms to the back and keeping it really simple on the front. Also its the only app with no sign in's, login's, facebook signups or any of those gimmicks.

How can you save time using the Drinkers app?
Viewing deals and making decisions on where to go is now super simple. You will also never run out of time. No account creation hassles. In one tap, you'll see all deals that haven't expired (or are are starting very soon) around your exact location. Finding specific deals is also now really simple: just search for whatever it is you want (a store, an item, a brand), and the list shows you relevant results in a fraction of a second.

How can Drinkers help you save money?
Discover some of the top bars & restaurants near you that have special deals at amazing prices, a lot of times we just don't go to these fancy spots just because its too expensive, not anymore. They might have exactly what you're looking for, you just don't know they exist yet. Some of these locations will blow your mind, at such incredible prices.

Where are we currently?
Drinkers works everywhere, but at this time we have covered Philly, San Francisco, San Diego, LA, NYC, Seattle, Miami and Chicago. We are working with bars in other major cities and they will be available soon.

If you own a bar or restaurant and want to sign up and post deals, please get in touch with us at hello@thedrinkersapp.com

Bottom Line: What are we waiting for, let's get that drink on already.
版本: 1.06 | 更新时间: 17-07-21 展开更多
Drinkers 评论
心累,总算是更新到1.06了,之前遇到的问题希望已经解决了。。