Bee Match (Multi-User)

大小:67.4M
语言:英语
类别:教育教学
系统:ios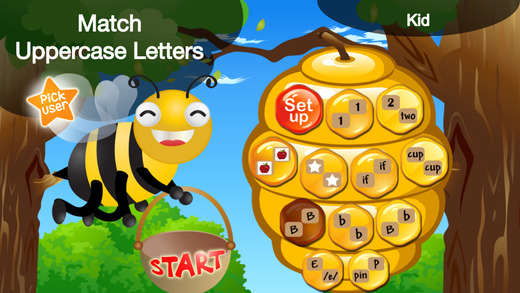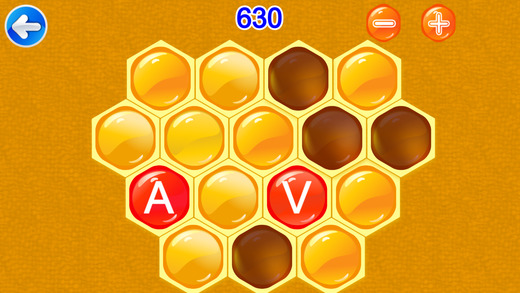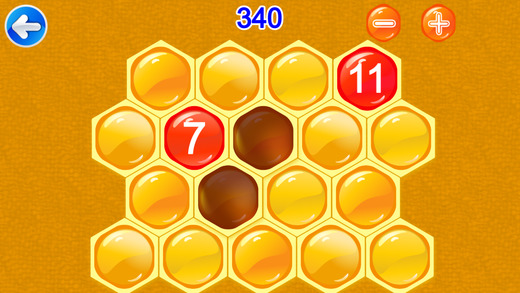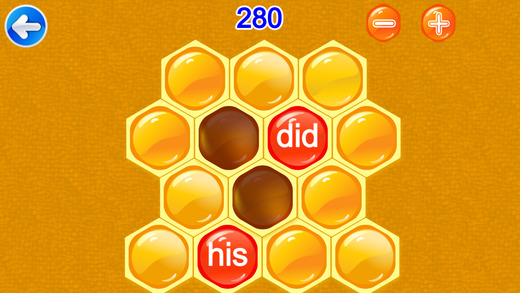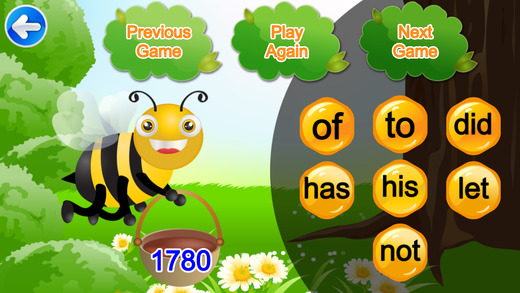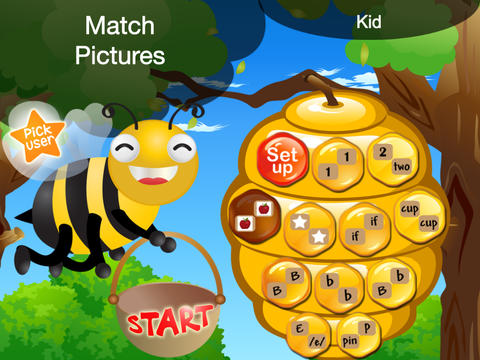 Bee Match (Multi-User) is a great app for preschool, kindergarten and 1st grade children. This app provides 11 different matching games for kids to learn and memorize lowercase or uppercase letters, letter sounds, numbers, number words, picture words, shapes, sight words, sound out words and beginning sound of the words. It is a fun game for kids to practice and improve their recognition skills.

** In matching words, your child will also learn to sound out each sound in the sound out words (i.e, cat /k/-/a/-/t/, mar /m/-/ar/, paw /p/-/aw/) .

Bee Match (Multi-User) also includes the set up options that teacher or parent can set up the level of difficulty for their children (such as you can on or off the options for odd or even numbers, including the length of numbers for your child to learn, or choose category of picture words and turn on-off the sound effect).

**Plus, this game allows multiple users, so parent or teacher can add up to 30 users to customize the level of difficulty for individual child.

Features

Bee Match (Multi-User) provides 11 different matching games to improve your child's recognition skills and set up options.

1.Match Numbers to Numbers : numbers 1-100, numbers count by 5's or 10's, odd numbers and even numbers.
2.Match Numbers to Number Words : 0-20 (one to twenty)
3.Match Pictures : there are 3 categories of picture words (animals, food, a-z American sign language)
4.Match Shapes : 12 different shapes to learn (i.e, circle, oval, heart, triangle, square, pentagon, hexagon, octagon, trapezoid, diamond, snowflake, star)
5.Match Sight Words : includes 85 easy sight words for beginning readers (i.e, see, him, run, by, buy, the, get, we, go, if, on, up, out, etc.)
6.Match Sound Out Words : includes 196 CV or CVC words for beginning readers (i.e, bet, god, yam, bad, bug, net, sib, nag, jab, car, fan, gum, toy, put, etc.)
7.Match Uppercase Letters : A-Z
8.Match Lowercase Letters : a-z
9.Match Uppercase to Lowercase Letters
10.Match Letter Sounds for the Letters
11.Match Beginning Sound of the Words
12.Set up Options

**All the words have been recorded by professional voice talent.

*** If you have any questions or problems related to our app, please email us at playsmart.kids@gmail.com. We are willing to assist you.
版本: 2.1 | 更新时间: 17-07-20 展开更多
Bee Match (Multi-User)评论
1楼

华军网友

2017-05-24 08:19:40

我发现2.1的Bee Match (Multi-User)相比上一版不容易崩溃了,不错不错

2楼

华军网友

2017-03-23 09:38:12

问下大家这个Bee Match (Multi-User)是否是官方提供的最新的2.1吗?

3楼

华军网友

2017-01-08 17:27:29