Battle For Texas

大小:0.1M
语言:英语
类别:教育教学
系统:ios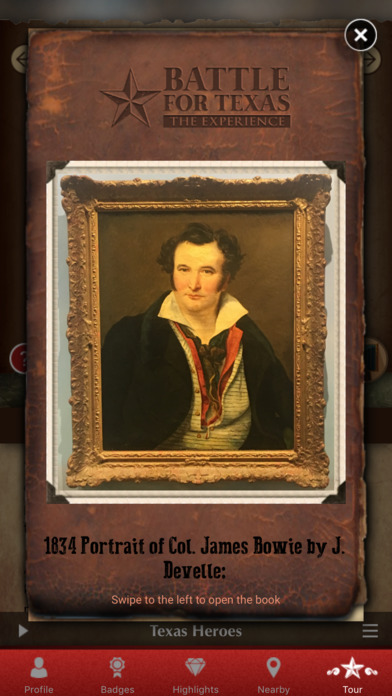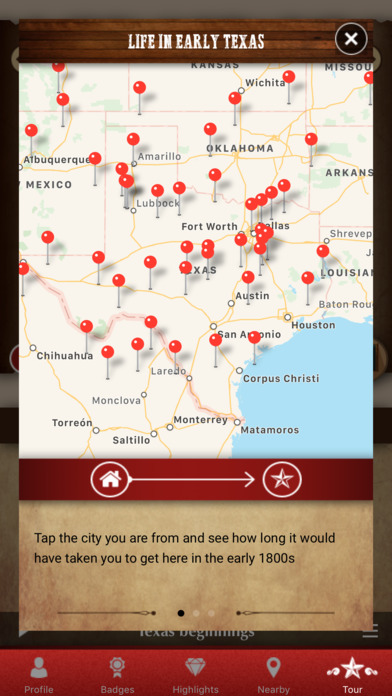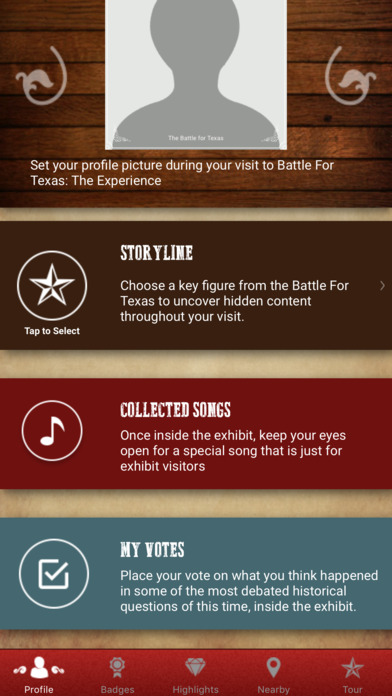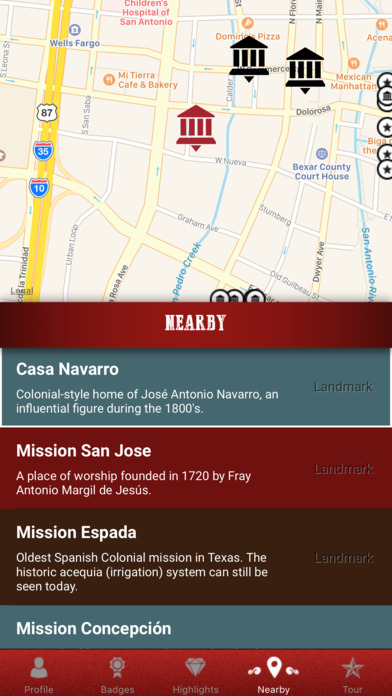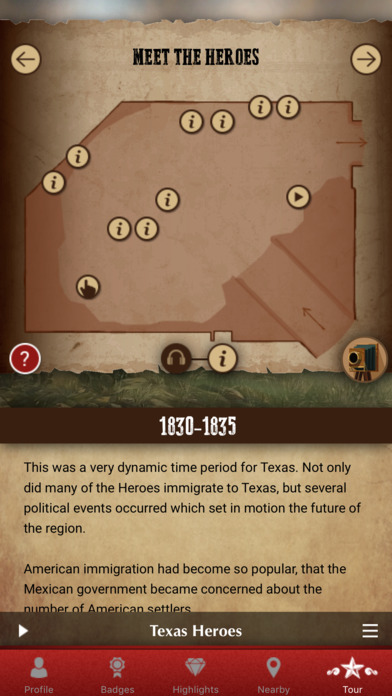 The essential mobile companion for Battle For Texas: The Experience in San Antonio, Texas.

Download now to start exploring and planning your visit. Once you arrive, the mobile companion will unlock exclusive and hidden experiences in each gallery, which bring you closer to the people, places and events that shaped the Texas Revolution. Purchase the audio tour, available within this app in English and Spanish, for the most immersive and rich experience. Continue your adventure through Texas history once you leave Battle For Texas. This mobile guide will orient you to nearby historical landmarks and exclusive discounts and offers from official partners of Battle For Texas: The Experience.

This entertaining and highly interactive mobile guide is a must for guests of all ages!

Just steps from the Alamo, one of the most pivotal battles in American history is coming to life...BATTLE FOR TEXAS: THE EXPERIENCE is a fully immersive museum adventure staged in an authentic recreation of the Alamo as it stood in 1836. The attraction showcases the world's most historically significant Alamo artifacts ever to be displayed under one roof and connects them through heart racing multimedia re-enactments. Guests will see the battle brought to life as they journey back in time and experience the 13 fateful days that gave birth to the great state of Texas.

BATTLE FOR TEXAS: THE EXPERIENCE is located adjacent to Alamo Plaza in downtown San Antonio at the newly renovated Shops at Rivercenter. A perfect complement to your Alamo visit!
版本: 1.0.6 | 更新时间: 17-07-20 展开更多
Battle For Texas评论
1楼

华军网友

2017-06-07 15:59:36

呵呵,没想到Battle For Texas还会有这么多人喷,你们会用么?自己笨还怨软件不行,多学习学习再来吧。

2楼

华军网友

2017-02-01 11:49:31

Battle For Texas挺好用的一款教育教学软件,挺!!!就是下载好慢啊,赶脚那网速走的好无力

3楼

华军网友

2016-12-16 13:12:49

找了好多网站,还是华军软件上下载的Battle For Texas靠谱,页面清爽,可以隐藏推送,不会妨碍正常办公