Basic Phonics 2

大小:83.7M
语言:中文
类别:教育教学
系统:ios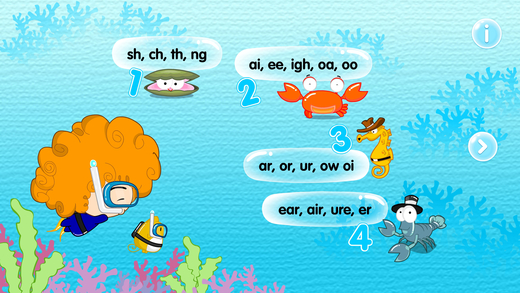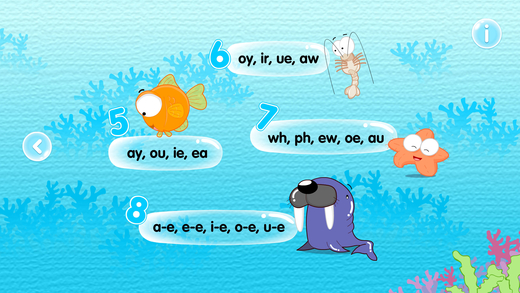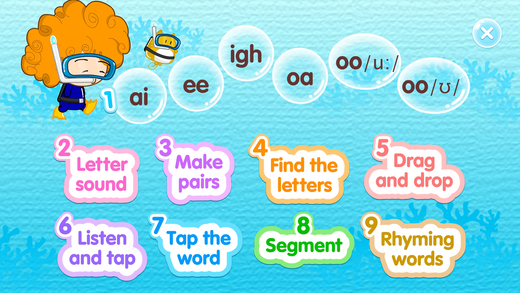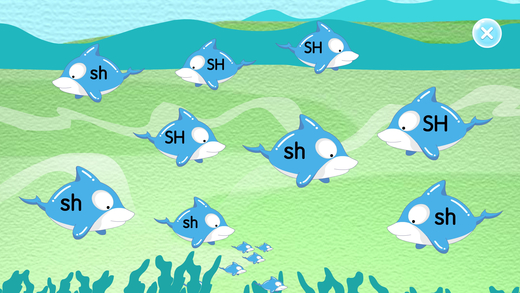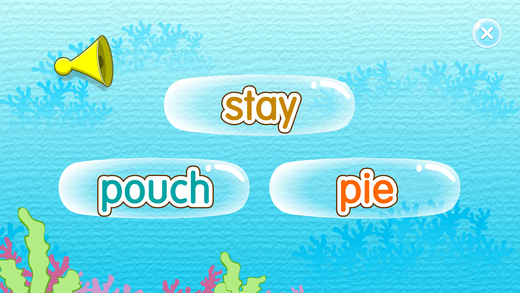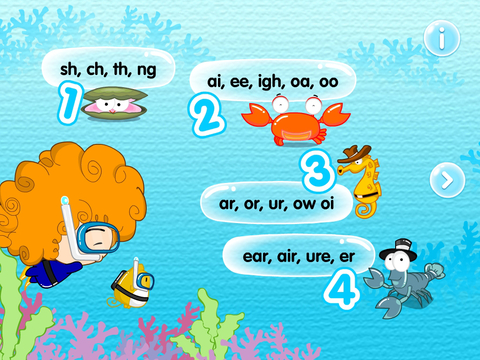 Teaching and learning to read English with synthetic phonics for 3-year-olds to 5-year-olds
Basic Phonics 2 is the continuation of Basic Phonics 1. Its simple and child-friendly inter
face off
ers young learners an engaging way to master the essential skills of phonics: phonemic awareness, letter-sound relationship, blending and segmenting.
Basic Phonics 2 focuses on the teaching of two additional topics:
1. Phonemes (sounds) and their associated graphemes (letters) not covered in Basic Phonics 1.
2. Phonemes already introduced in Basic Phonics 1, but with different graphemes to represent them.
With the additional material covered in Basic Phonics 2, the essentials of learning phonics is complete.
8 lessons have been designed for this fun-filled app to guide young readers to read in a systematic way. These lessons are:
Lesson 1: sh, ch, th, th, ng
Lesson 2: ai, ee, igh, oa, oo, oo
Lesson 3: ar, or, ur, ow, ow, oi
Lesson 4: ear, air, ure, ure, er
Lesson 5: ay, ou, ie, ea
Lesson 6: oy, ir, ue, aw
Lesson 7: wh, ph, ew, oe, au
Lesson 8: a-e, e-e, i-e, o-e, u-e
At the end of the lesson, children will be able to:
• differentiate the sounds in words (phonemic awareness)
• read out letters by their names and sounds (letter-sound relationship)
• apply phonics skills to read (decode) words
• apply phonics skills to spell (segment) words
Features:
• Easy-to-use, child-friendly interface
• Lessons taught in a systematic way, from simple to complex
• 218 fun phonics games
• 7 reading games
• High quality audio
• Does not require Internet access once downloaded
Video Preview:
https://www.youtube.com/watch?v=IyL9pBpuUvg
If you have suggestions on how we can improve this application, please send us your feedback. We value your input. It can make a world of difference to the learning experience of other learners using this app.
E-mail us at: admin@e-unik.com.my
版本: 1 | 更新时间: 17-07-20 展开更多
Basic Phonics 2评论
1楼

华军网友

2017-07-14 01:04:05

这款Basic Phonics 2软件很不错啊,最新版本新增的功能简直不要太厉害,以后会不会有更惊喜的功能。

2楼

华军网友

2017-05-26 07:52:30

Basic Phonics 2这么好的软件你到哪里去找啊

3楼

华军网友

2017-05-24 10:48:42

这个Basic Phonics 2要怎么用啊,我是小白,求解释