Basic Japanese For Dummies

大小:5.4M
语言:英语
类别:教育教学
系统:ios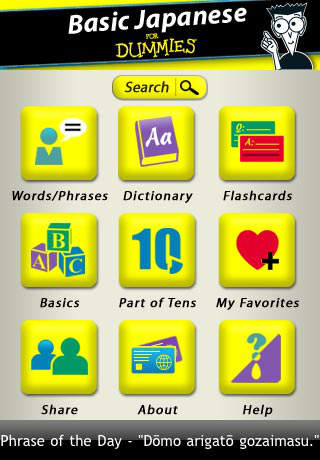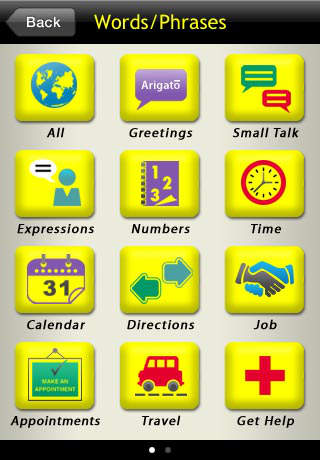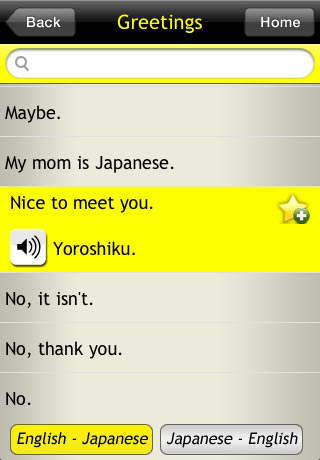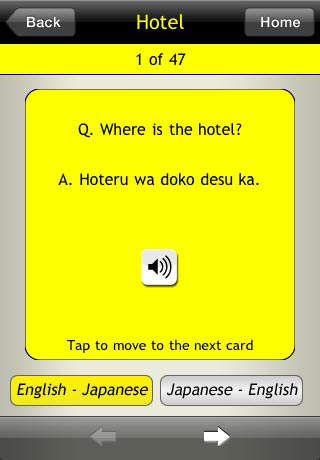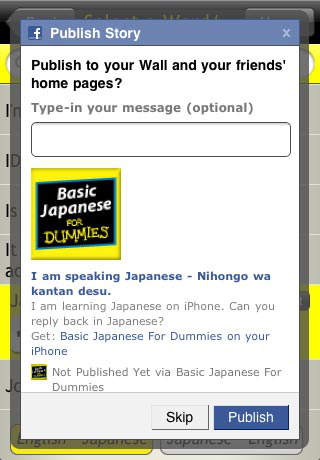 Want to speak Japanese? Dummies can help!

Whether you're a student, a traveler, or just want to pick up basic Japanese, the Basic Japanese For Dummies app is for you! Get started learning the essentials with fun flashcards that highlight common words and phrases in English and include their Japanese translation with audio playback. Find pronunciation hints, discover the proper way to address other people, turn to the mini-dictionary for quick and easy word lookup, and so much more. This information-packed app gives you hundreds of useful words and phrases at your fingertips…anywhere you go and anytime you need it.

App Features:

1. Words/Phrases – Learn the most common words and phrases for whatever situation you encounter. From greetings and small talk to the calendar and clock, directions and travel to restaurants and hotels, and beyond, you'll find the words and phrases you want to learn in one of our 19 useful categories. There's even a Word/Phrase of the Day feature to help reinforce what you've studied and help further build your skills.

2. Dictionary – Includes commonly used words in both Japanese to English and English to Japanese formats.

3. Flashcards – Pick a category, practice what you know, and find out what you don't with the interactive flashcards feature that includes the most commonly used words and phrases along with their Japanese translation in audio playback.

4. Basics – Jam packed with information on everything from numbers, dates, times, nouns, particles, pronouns, adjectives, and verbs as well as sentence construction and language convention rules, you'll get the fundamentals you need for a solid foundation in Japanese.

5. Part of Tens – Loaded with more "extras," these listings feature fun phrases that will help you speak like a native, common Japanese expressions, common mistakes to avoid, and hints for learning the language more quickly.

6. Favorites – With so many features in this app, you're sure to have favorite words and expressions you'll come back to again and again. You can easily mark and store those words and phrases you want to review, use more, or just need to know. You can also make updates to your favorites anytime by adding or deleting words and phrases.

7. Share – Impress family and friends by sending words and phrases from the app via e-mail and Facebook.

The Basic Japanese For Dummies app is your on-the-go guide to making learning Japanese easier.

NOTE: All the content and audio files are included in the app. No network connection is needed to view the content. Network connection is only needed for Facebook and email sharing options.
版本: 1.0.0 | 更新时间: 17-07-20 展开更多
Basic Japanese For Dummies评论
最近觉得Basic Japanese For Dummies很不错!我经常用教育教学!

找了好多网站,还是华军软件上下载的Basic Japanese For Dummies靠谱,页面清爽,可以隐藏推送,不会妨碍正常办公