Baby Video(English)

大小:5.7M
语言:英语
类别:教育教学
系统:ios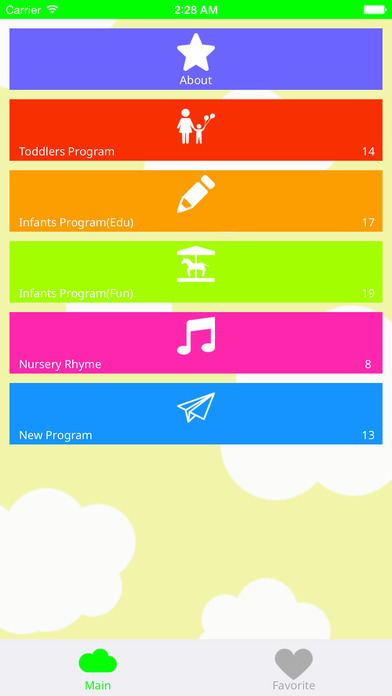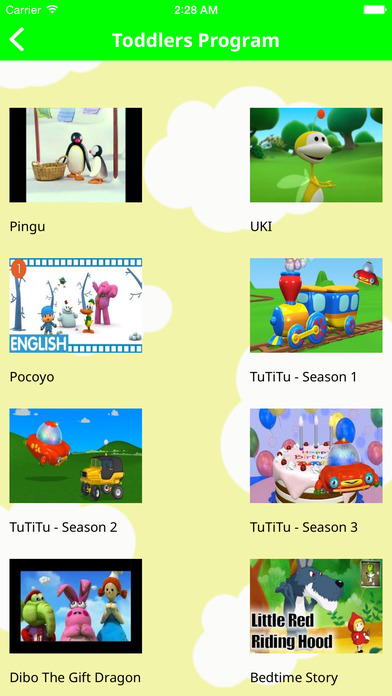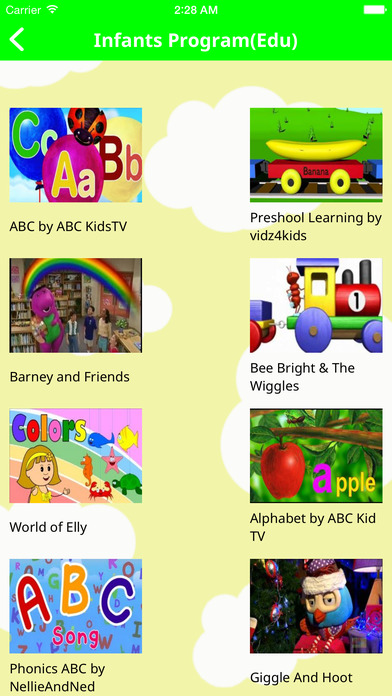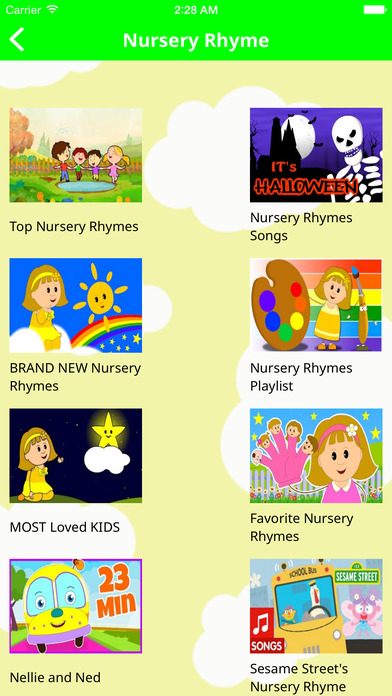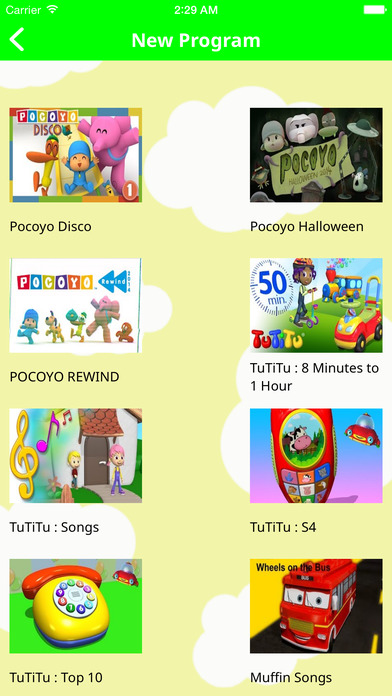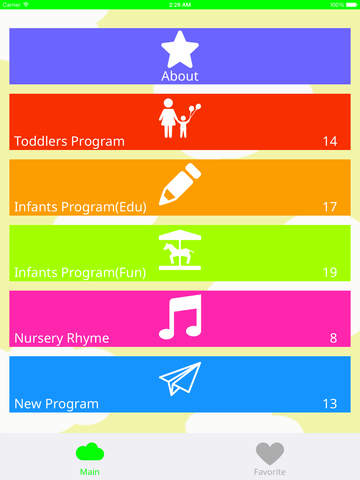 Enjoy all baby's favorite videos in a single app!

- Amazing app! Awesome app! I love the variety of shows and full episodes! I see some shows on here from when I was little and I love that my son can watch them now! - Clarissa Sansoni
- So awesome app. Even adults love it. And it work so smoothly. Rate 5 stars. Thank to dev. - Khanh Nguyễn
- Life saver Im not living in english spoken country but i wish my child first to learn english. This ap is grait. I open it and have fun with my baby. I learned some stuff too :) thank u so much. Go on with good work. - Sabina S.
- Good for kids The kids enjoy and lot to learn - Maribeth Magdaleno

- If you want to learn English, Just enjoy this app and love characters in video like baby.
- If you really love characters, you'll realize you can speak English very well.
- To sing in English is also awesome! : http://goo.gl/Z4GNq

This application includes the best children's songs of YouTube and it continues to be updated.
- Infants Program (Fun)
Pororo / Tayo / Barbie Dreamhouse / Noddy / Chiro / Cocomong / Noddy / Rolie Polie Olie / Toopy and Binoo / Subin & Friends / Berenstain Bears / Bobby's World / Gaspard and Lisa / The Hoobs / Kipper the Dog / Cloudbabies / Ben and Holly's Little Kingdom / Timothy goes to school / Winnie the Pooh

- Infants Program (Edu)
Barney and Friends / Preshool Learning by vidz4kids / ABC by ABC KidsTV / Bee Bright & The Wiggles / Alphablocks / Alphabet by ABC Kid TV / Phonics ABC by NellieAndNed / Giggle And Hoot / Vocabulary by ELF Learning / Oh My Genius Trains / Sesame Street / Fairy Tales by APPUSERIES / Interactive Quiz by hooplakidz / Basic Colors by NellieAndNed / The Alphabet by Socratica Kids / Tweenies / Learn ABC by APPUSERIES

- Toddlers Program
Teletubbies / Baby Einstein / Pingu / UKI / Pocoyo / Dibo The Gift Dragon / TuTiTu / Bedtime Story / Doong Doong / Bear in the Big Blue House / Muffin Stories / Little People / Gazoon / Igloo Gloo / Little Red Riding Hood

※ All video search results are provided via YouTube API.
※ To watch the videos, internet connections are required.(strongly recommend Wifi)

DISCLAIMER: The content provided in this app is hosted by YouTube and is available in public domain. We do not upload any cartoon videos to YouTube. This app is just an organized way to browse and view these YouTube Videos to make it convenient for kids, to watch cartoon videos without browsing in YouTube.
版本: 2.1 | 更新时间: 17-07-20 展开更多
Baby Video(English)评论
好桑心,用了其它的教育教学软件后,回过头发现还是这个Baby Video(English)最适合我了。。

教育教学软件哪家强!华军软件园找Baby Video(English)