Baby Play Time - Activity Toy Boards for Toddlers

大小:58.4M
语言:英语
类别:教育教学
系统:ios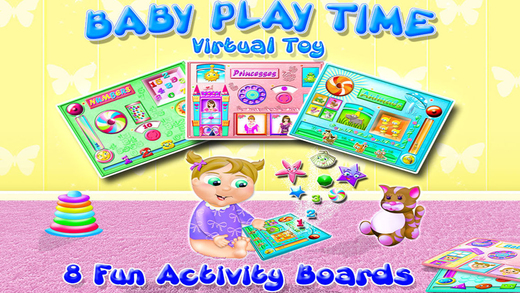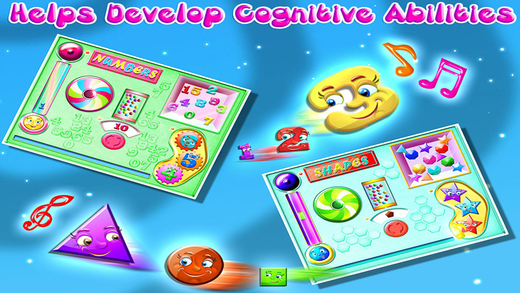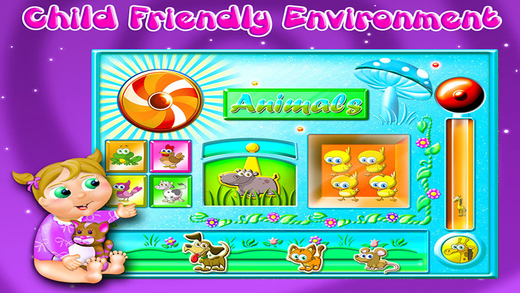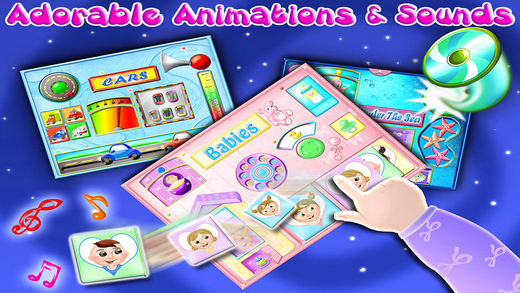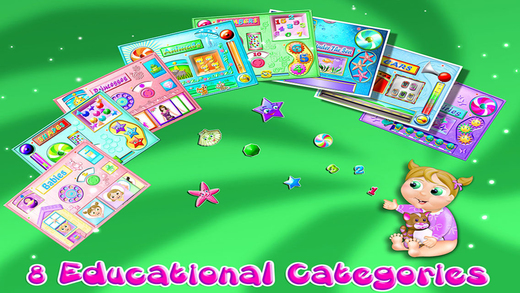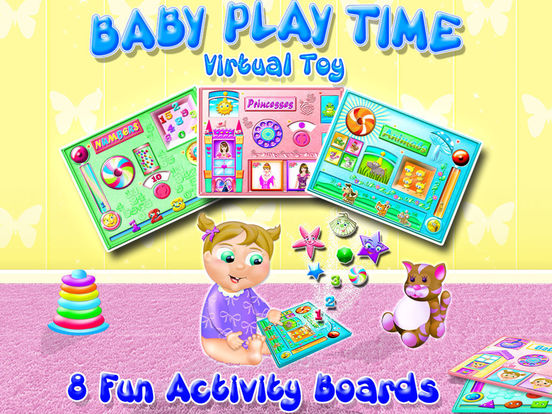 ~~ Come enjoy the sweetest virtual toy for toddlers in the app store ~~
~~ Play and learn with 8 adorable toy screens filled with activity ~~
~~ Adorable Animations, HD illustrations and sound ~~
The worlds cutest toy for toddlers is finally virtual and better than ever! Do you remember your own childhood's loved activity centers? Now your little one can experience the same fun you did, at any time and at any place. With 8 adorable game screens filled with activities designed to help toddlers develop their fine motor skills. Baby Play Time is the perfect child friendly environment for your child to learn and play with adorable characters, stimulating interactions and lovable sounds.
8 Educational Themes Inside:
> Animals
> Princesses
> Cars
> Fairies
> Under the Sea
> Number
> Shapes
> Babies
ABOUT TabTale
With over 1 billion downloads and growing, TabTale has established itself as the creator of pioneering virtual adventures that kids and parents love. With a rich and high-quality app portfolio that includes original and licensed properties, TabTale lovingly produces games, interactive
e-book
s, and educational experiences. TabTale's apps spark children's imaginations and inspire them to think creatively while having fun!
Visit us: http://www.tabtale.com/
Like us: http://www.facebook.com/TabTale
Follow us:@TabTale
Watch us: http://www.youtube.com/Tabtale
CONTACT US
Let us know what you think! Questions? Suggestions? Technical Support? Contact us 24/7 at WeCare@TabTale.com.
IMPORTANT MESSAGE FOR PARENTS:
* This App is free to play but certain in-game items may require payment. You may restrict in-app purchases by disabling them on your device.
* By downloading this App you agree to TabTale's Privacy Policy and Terms of Use at http://tabtale.com/privacy-policy/ and at http://tabtale.com/terms-of-use/.
Please consider that this App may include third parties services for limited legally permissible purposes.
版本: 1.5 | 更新时间: 17-07-20 展开更多
Baby Play Time - Activity Toy Boards for Toddlers评论
1楼

华军网友

2017-04-02 10:09:08

Baby Play Time - Activity Toy Boards for Toddlers在使用过程中有些小问题,希望官方以后能够解决

2楼

华军网友

2017-03-22 15:20:49

Baby Play Time - Activity Toy Boards for Toddlers非常好用,速度快,功能强,用起来就是爽,本人极力推荐

3楼

华军网友

2017-01-13 18:31:56

请问各位把Baby Play Time - Activity Toy Boards for Toddlers下载到电脑使用该怎么下啊。请帮忙,谢谢