Burmese for Beginners

大小:73.8M
语言:英语
类别:教育教学
系统:ios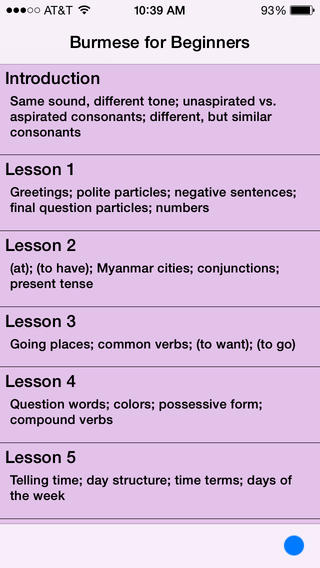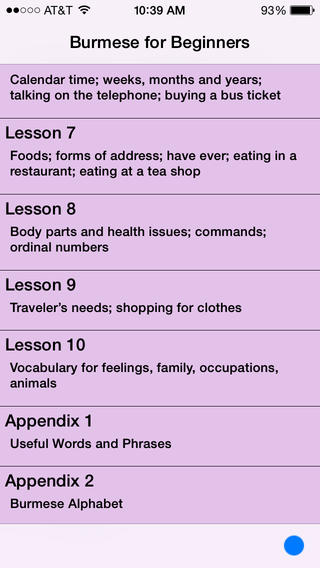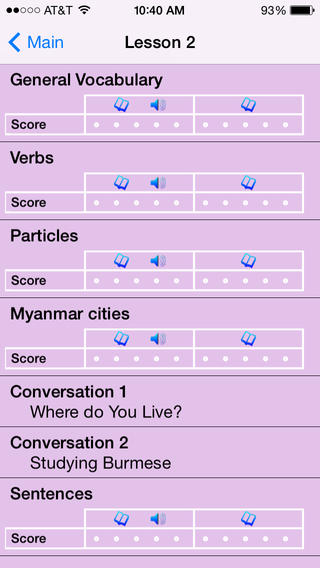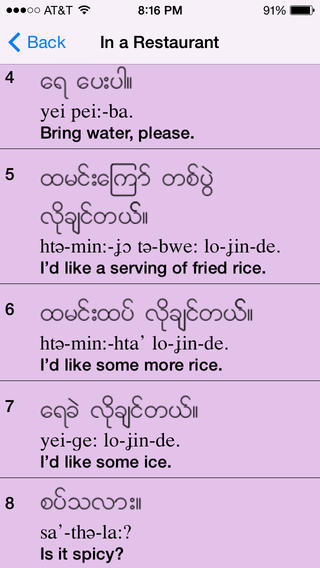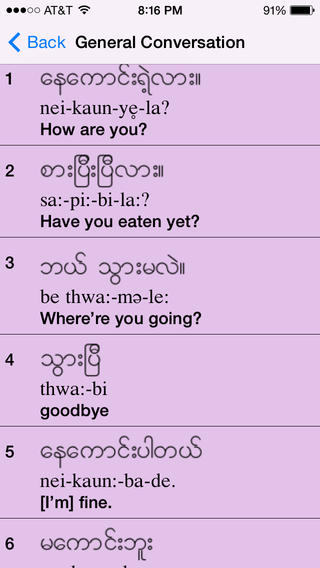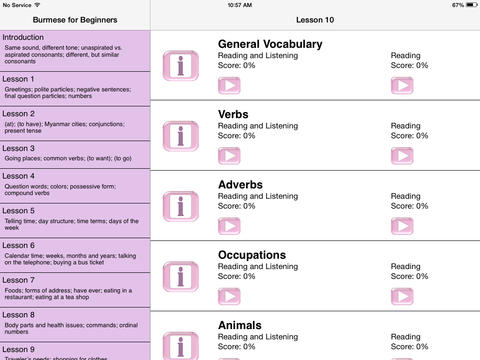 Burmese for Beginners, the best guide to learning beginning Burmese is now an iPhone and iPad app from Paiboon Publishing, the most trusted name in language learning materials.

Introduction:
* Burmese for Beginners app is designed for beginners and for those who want to improve their basic Burmese. It teaches the language skills of speaking, listening and reading.

* Each of the ten lessons provides vocabulary and sentences and an in-depth study of a specific subject. Information is also provided on Useful Words and Phrases and the Burmese Alphabet.

* Every item is presented in three ways: the Burmese spelling, a transliteration and a definition in English. In addition, a native Burmese speaker clearly says the word, or phrase so you can hear the actual, correct pronunciation.

* Paiboon's transliteration system assists you with pronunciation while you are learning the Burmese alphabet.

Key Features:
* The lessons follow the format of the Burmese for Beginners book, but a real Burmese native voice speaks each of the words and phrases.

* Hear a phrase over and over until you can say it correctly. Just click on it.

* Test your ability to hear and understand Burmese with the built-in interactive exercises.

* An advanced level feature allows you to turn off the automatic spoken word so you can test your ability to read the Burmese script.

Advantages:
* Hearing the spoken Burmese will help you increase the speed of learning the language that no book alone can do.

* Follows the same clear step-by-step instruction as the best selling book, which builds on what has previously been learned.

* You'll find many new opportunities to practice your Burmese since your mobile device will be with you all the time.

版本: 1 | 更新时间: 17-07-19 展开更多
Burmese for Beginners评论
为什么我的Burmese for Beginners下载完以后不能安装呢?什么鬼啊

Burmese for Beginners1怎么找不到下载地址啊,求大神指教~