Brussels touristic audio guide (english audio)

大小:55.7M
语言:英语
类别:旅游应用
系统:ios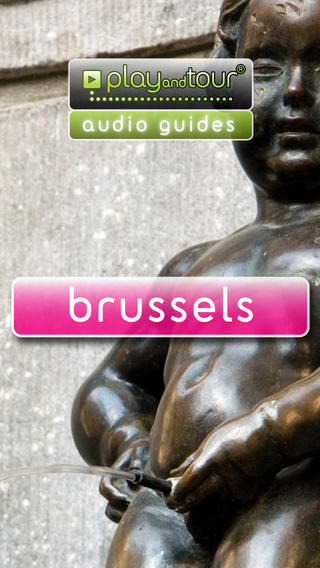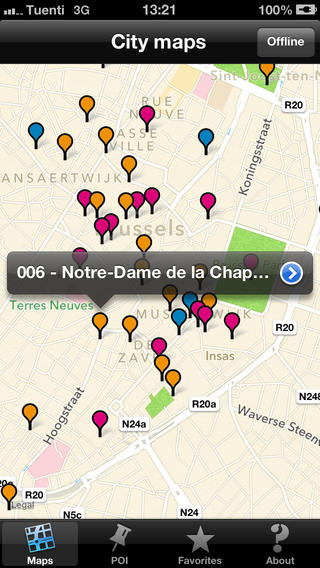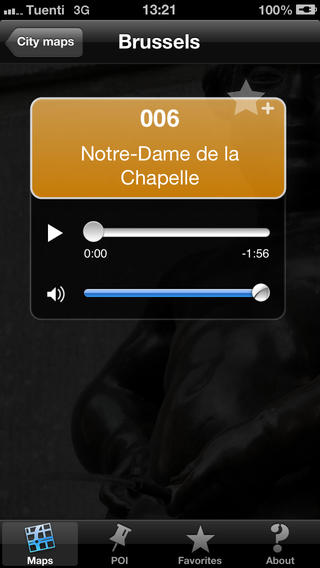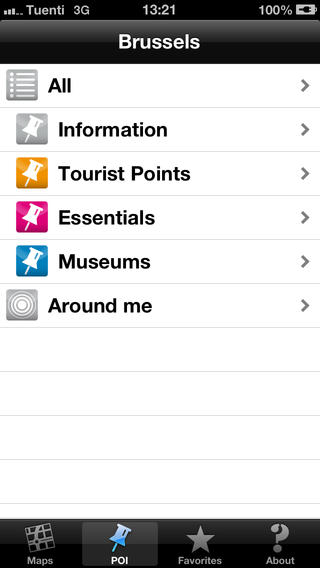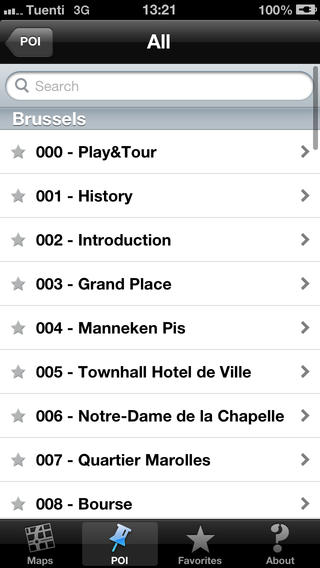 Let yourself be guided through the 50 most interesting places of Brussels with your iPhone! Download the most complete audioguide now!

BRUSSELS PLAY&TOUR® AUDIOGUIDE
The adorable Manneken-Pis, the Grand-Place, the City Hall, the Stock Exchange, Notre-Dame de-la-Chapelle, the Atomium, the Royal Palace…Brussels maintains its own style, but is always up-to-date, maybe that's why it is Europe's capital. Apart from the great variety of beers and the irresistible sweets made by the famous confectioners, Brussels will surprise you for being cosy like a small village and at the same time magnetic like a great metropolis. History, art, architecture, monuments, insider tips, etc… You can simply have a walk through the city and listen to the information, just as if it were a big museum. It's that easy!

ABOUT PLAY&TOUR CITY GUIDE
Play&Tour® City Guide is a leader company creating and distributing mp3 audioguides of the main touristic cities. All our audioguies have been made by historians, travel writers and local guides. That's why our audioguides are the most complete ones. You can find kind words about us in the media: National Geographic, Viajes National Geographic, Cadena SER, COPE, RNE, Antena 3 Televisión, BTV, La Vanguardia, El Periódico, El Economista, Expansión, etc. For more information please connect to www.playandtour.com.

FEATURES OF THE BRUSSELS PLAY&TOUR® AUDIOGUIDE:
- More than 50 points of interest. Incredibly complete!
- Almost 2 hours of audio. All the information!
- Map included in the app. This avoids you a connection to GoogleMaps which might be expensive abroad.
- Regular content updates.
- Point-of-interest search included.

PLAY&TOUR® AUDIOGUIDES:
Amsterdam, Athens, Barcelone, Berlin, Brussels, Budapest, Istanbul, Lisbon, London, Madrid, Marrakech, Paris, Prague, Rome, Seville and Venice.
版本: 1.5.2 | 更新时间: 17-07-19 展开更多
Brussels touristic audio guide (english audio)评论
Brussels touristic audio guide (english audio)的评论不应该这么冷清啊,我来加把力

好桑心,用了其它的旅行应用软件后,回过头发现还是这个Brussels touristic audio guide (english audio)最适合我了。。