Breathe+ Weather

大小:73.5M
语言:中文
类别:天气软件
系统:ios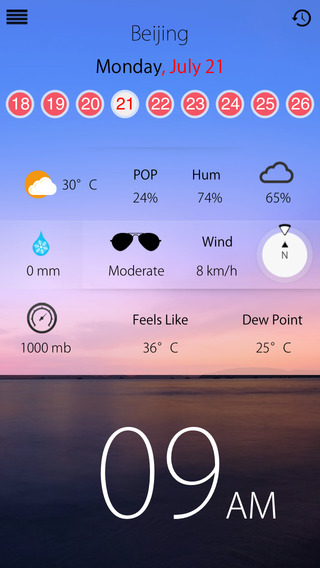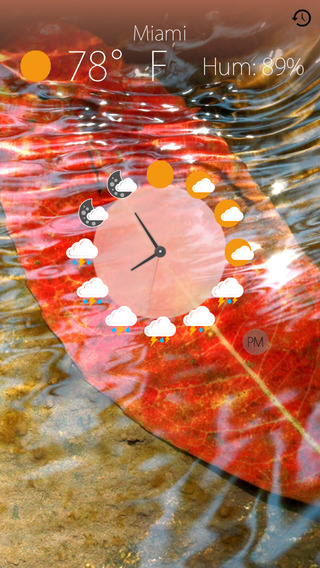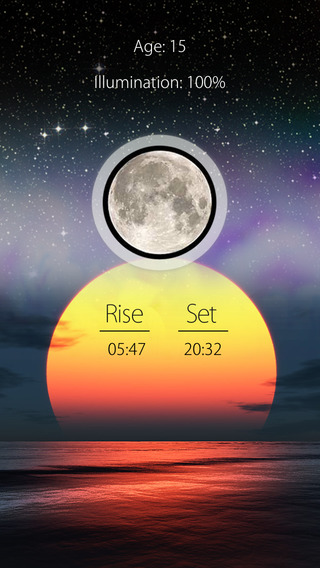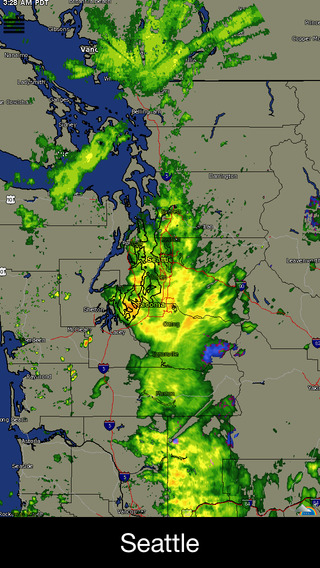 # Only on the AppStore #

Join us and say hello to an amazing weather app. Whether you are a minimalist or you enjoy finding the needle in haystack of professional weather data, Breathe+ will magically capture your mind. Enjoy the most accurate data, a fully polished design, and a perfect performance in only one app. With its outstanding design, Breathe+ offers to you unique data like everything about the weather for the next 9 days, hour by hour right from anytime you wish. If you feel your iPhone deserves a great weather app, Breathe+ is just a touch away.

Using Breathe+, you will instantly get any weather data you need while the smart design of the app hides what you don't want to see. Breathe+ is the only weather app that holds a very big amount of data without any complexity. The app delivers various detailed information in a unique extended period of 9 days with a great accuracy provided by our weather service provider: Wunderground Inc.

Breathe+ offers a wide range of data with a great performance:


ACCURATE WEATHER DATA

- Presenting weather data in 4 ways, each featuring a beautiful design and intuitive performance to fit your style:
* Current Weather
* Hourly Report
* 9-Day Hourly Report Basic
* 9-Day Hourly Report Advanced

- Current and hourly weather data such as
* Weather Status, Temprature, Feels Like Temprature, Wind Speed and Direction, Sky Cover, POP, Visibility.

- 9-Day Hourly Report (including the current day) delivers highly detailed data such as
* Temprature, Feels Like Temprature, Wind Speed and Direction, Sky Cover, Visibility, POP, Humidity, UV Index, Dew Point, Air Pressure, Precipitation Level (QPF).

-Astronomical Data such as
* Moon Phase, Moon Age, Moon Illumination, Sunrise, Sunset.

- Supporting both Imperial and Metric units for all weather data.

- Showing 3 animated live weather maps for any location:
* Radar map
* Satellite map
* Radar+Satellite overlay maps

- Alert messages automatically shown to warn about bad weather, heavy rains, high UV Index, thunderstorms, lightnings, etc. to make sure you are safe.

- Most accurate weather data provided by Wunderground Inc.


ASTONISHING DESIGN

- Breathe+ lets you explore a very wide range of information with a simple, intuitive design.

- Featuring a magical weather clock. Tap to see how weather's going to be today in just a single glimpse. Move time back and forward to explore more weather on your day.

- Turn on "Nature Backgrounds" to feel the weather outside right from your iPhone:
* Nature Backgrounds are integrated with current weather status and turn your iPhone to a beautiful window to outdoors.

- Tens of "Abstract Backgrounds" in harmony with app design.

- Dynamic background effects show themselves off when you move forward or backward in time using the magical clock.

- Very smooth motion effects and an interactive User-Interface.


SEAMLESS PERFORMANCE

- Super fast performance

- Update all data, including 9-Day Hourly Report data with a single touch in less than a second.

- Add up to 15 locations from over 1,000,000 locations around the world and navigate between them quickly with a swipe.

- Share any data you want with your friends through Email, Facebook, and Twitter.


SUPPORT AND DEVELOPMENT

- Contact our support team and they will help you with anything about Breathe+.

- We welcome your comments and suggestions. Leave your words in our user forum.

- On-going development of new sections and major updates.

- Subscribe to our newsletter to be notified with any news about Breathe+ and future updates.
版本: 1.4 | 更新时间: 17-07-19 展开更多
Breathe+ Weather评论
实在没想到Breathe+ Weather现在已经优化到73.5MB了,技术的确厉害