Bookingee

大小:9.4M
语言:英语
类别:旅游应用
系统:ios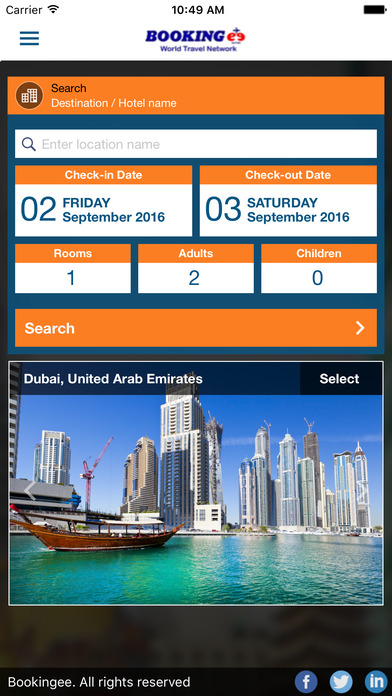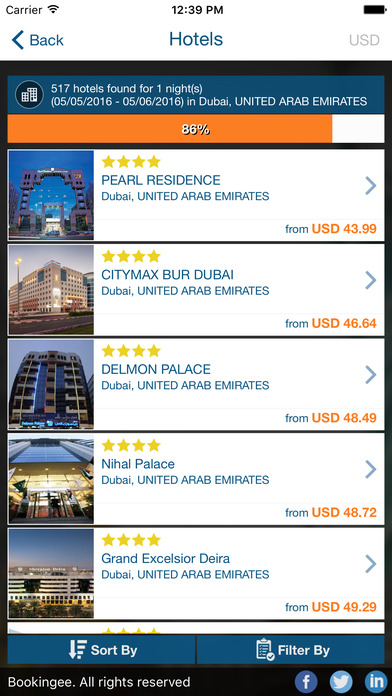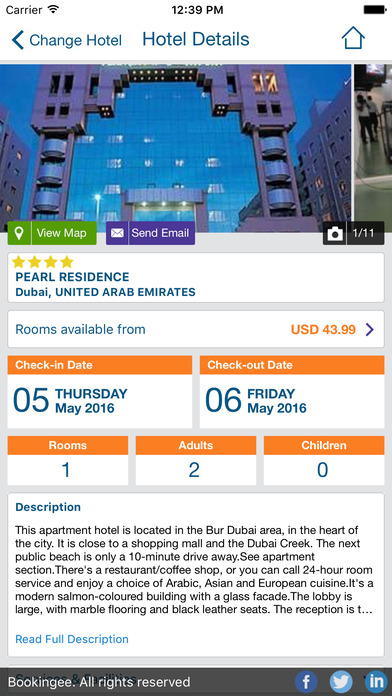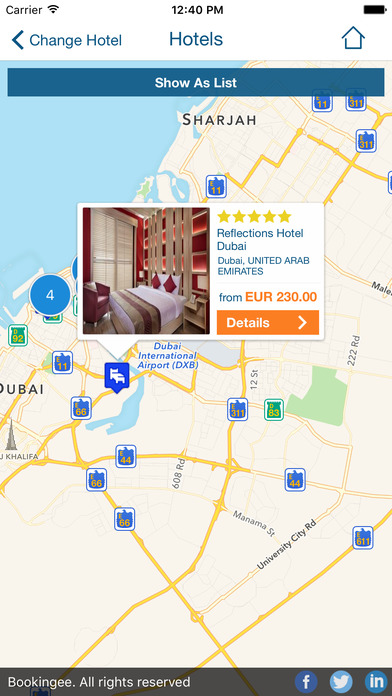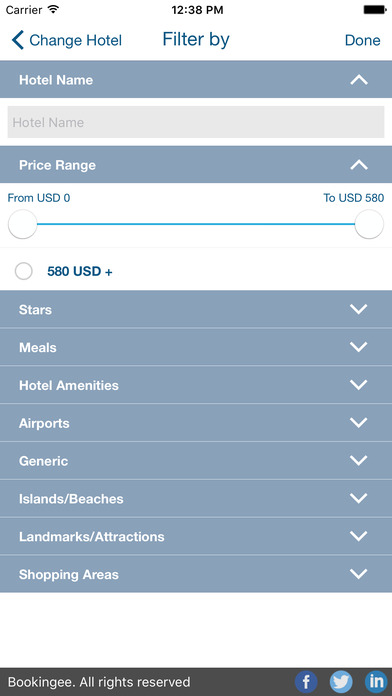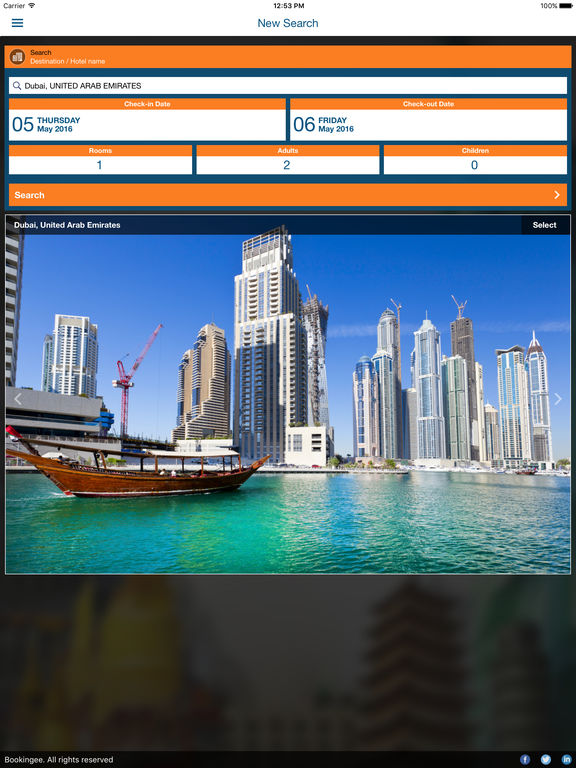 Make travel plans on the go with Bookingee iPhone App and book with minimum steps from more than 400,000 hotels in Dubai, Istanbul, New York and much more destinations all worldwide.
Keep our app close by whenever you want to travel last minute or plan a great vacation, months in advance. Benefit from intuitive navigation, friendly user interface and easily discover your preferred hotels with our in-depth filter options.

SEARCH. BOOK. PAY
· Lower prices than available anywhere else
· Last minute availability
· View hotels on Google Maps
· Points of interest smart filtering
· Online payment directly in the app
· Login to My Account to view and cancel existing bookings

Bookingee.com is an innovative travel industry software providing fast and reliable booking engines to travel agents and tour operators by using the latest technologies and ensuring that the booking solutions perform outstanding. Bookingee.com was launched in 2012 as a part of P&M Empire Group , a very fast growing company which working on online tourism process for almost 8 years.

P&M Empire Group companies head quarter established in 2011, Based in Daytona Beach ( FL ) United state and Sales office Established in May 2012 in Kuala Lumpur, Malaysia .

Bookingee.com Designed by P&M Empire Group companies through investments in top-notch technology, Bookingee.com is a fully interactive online travel booking system which allows travel agencies/tour operators to book simple and online 24 hours from over 443,000 hotels with large allotments and get instant online confirmation, Book lowest airfare from more than 650 national carrier airlines + 280 low cost carrier airline all around the world with auto ticketing process, and also book more than 4,800 standard and deluxe airport transfer services in over 120 countries and 1,000 airport locations.
版本: 1.6 | 更新时间: 17-07-19 展开更多
Bookingee评论
好桑心,用了其它的旅行应用软件后,回过头发现还是这个Bookingee最适合我了。。

爱死华军软件园了!我好久都没找到这个Bookingee,在这里居然发现它了