Boarding Pass Scanner

大小:3.0M
语言:英语
类别:旅游应用
系统:ios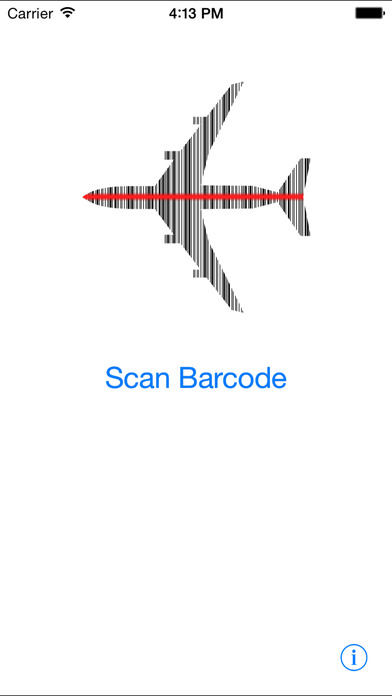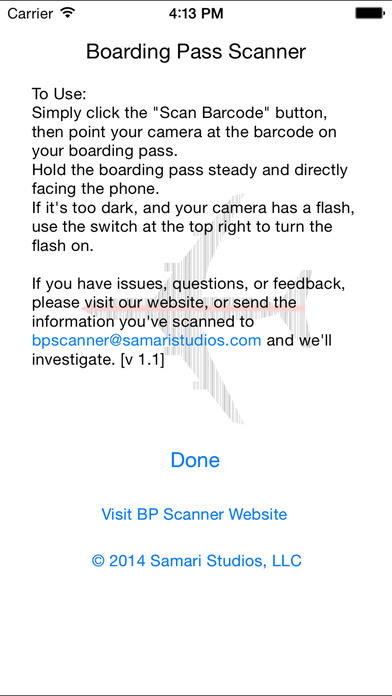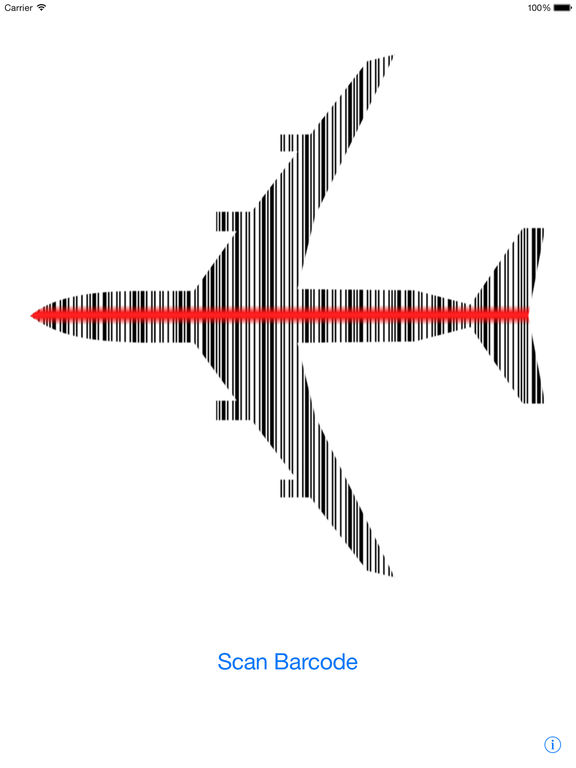 The bar code on your airline boarding pass has a wealth of information. Boarding Pass Scanner helps you to decode it quickly and easily.
Simply launch the application, click on "Scan Barcode," and point your camera at the 2D barcode on your airplane boarding pass. All the hidden details will be displayed in an easy-to-read format. Boarding Pass Scanner interprets the data so you can quickly see what's there. Other barcode scanning applications simply present the encoded text, requiring you to hunt through to find the information.
Features:
• Display the data from any standard airline boarding pass in an easy-to-read manner
• Easily track your flight status with no typing required
• Ensure your frequent-flier number is encoded so you get your miles
• Quickly share your flight information with friends and family via email
• Validate that your TSA Pre√ access is properly encoded in your boarding pass
If you are a frequent flier, you will find that this application comes in handy, especially during irregular operations, when your flight can change at a moment's notice. Scan the boarding pass and email it to colleagues, family, or friends so they have your updated flight information.
Note that although most airlines follow the barcoded boarding pass standard (we have successfully tested dozens of airlines, around
the world
), some airlines don't exactly follow the standard. As we identify them them, we continue update the app to support them. If you find a Boarding pass that doesn't properly decode, contact our support with a clear photo of your boarding pass, and we will add support for that airline.
-- Please note that this app does not change a paper boarding pass to a mobile boarding pass. Not all airlines support mobile boarding passes at all stations; please refer to your airline for more information on obtaining mobile boarding passes. This application presents the information encoded in a barcoded boarding pass for your inspection. --
版本: 1.5 | 更新时间: 17-07-19 展开更多
Boarding Pass Scanner评论
1楼

华军网友

2017-06-19 18:20:09

还在研究Boarding Pass Scanner中,很多功能不会用~~

2楼

华军网友

2017-06-01 19:30:39

Boarding Pass Scanner非常好用,速度快,功能强,用起来就是爽,本人极力推荐

3楼

华军网友

2017-05-17 01:59:16

找了好多网站,还是华军软件上下载的Boarding Pass Scanner靠谱,页面清爽,可以隐藏推送,不会妨碍正常办公