BEsmart

大小:7.3M
语言:中文
类别:实用工具
系统:ios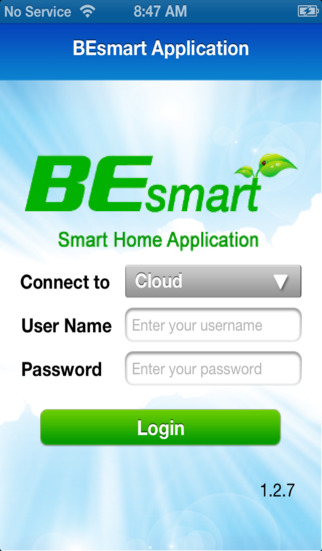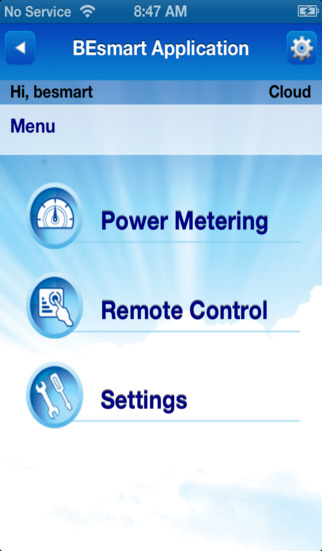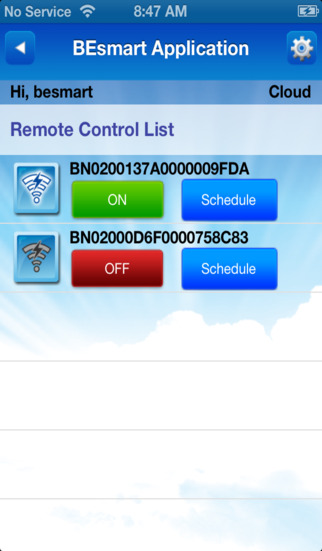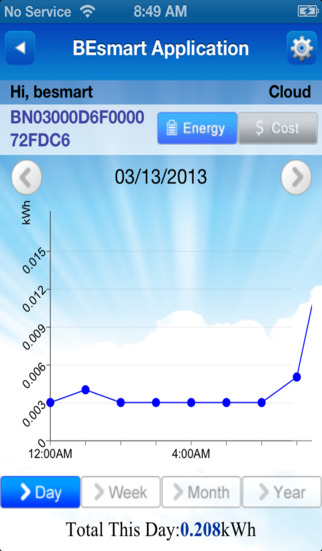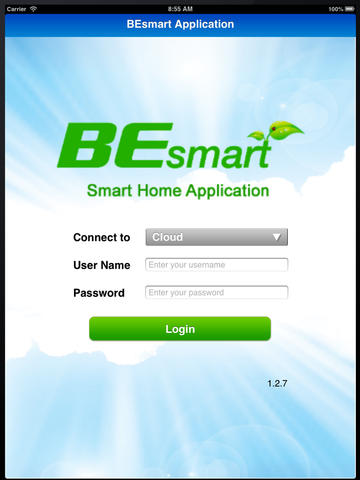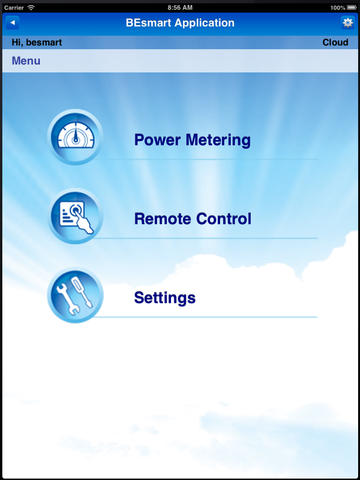 BEsmart - Home Automation and Smart Energy Management Service Platform

BEsmart service platform allows users to monitor and manage the energy consumption simply through a smart phone with Internet access anytime and anywhere. Users can keep tracking on the households' energy usage with less effort and control or schedule the power on/off status for the connected home appliances to conserve energy and further save money.

Key Functions

• Simple and Intuitive User Interface

*This BEsmart app is user-friendly that contains straightforward user interface for easy operation and multiple functions at a single glance.

• Real-time Power Consumption Monitoring and History Review

*The BEsmart can allow users to monitor real-time power consumption on each connected electrical appliances and to check out the historical data of energy usage.

• Remote Power On/Off Control with Grouping Function

*User can remotely control on each or a group of home appliances via BEsmart app.

• Scheduling Function

By scheduling the power on/off time, you don't need to memorize everything in your mind and enjoy the smart living freely and safely.

• Customize Your Requirements

*User can set up different languages, currencies for calculating electricity bill, power on/off control, and scheduling power on/off time based on personal preferences.


Home Application Scenarios

• Healthcare - Convenient Solution for The Elders/Disabled

*For households with patients or elders, BEsmart can actually serve them a great convenience. Access to personal control can not only positively take care of patient's well-being but also greatly decrease the risk for handicapped elders.

• Automated Babysitter

* For children, regulatory sleeping time is crucial and also the key to bright future, thus by simply setting up the schedule for " hitting the sack" and "get up" then you can normalize your life with the help of "smart babysitter".

• Ideal Solutions for Travelers

* People who have travel around for business might always concern about the thief issue. By setting up the time for turning up the light automatically, you can truly enjoy your traveling with the rear secure.

* Just check up your App for the better mastering of your home appliances. Enjoy your weekend or holidays without worrying about the electricity bill.

Office Application Scenarios

• Guestroom automation & lighting control for Hotels

* To cater the specific need for the respectable clientele, BEsmart can configure different scenarios. The hospitality feature definitely enables hoteliers serving noble customers with more considerate service.

• Parking Lot - Great Help for Patrolling

* To supervise and administer the enormous space, BEsmart integrates with your portable appliance such as cell phone to do the centralized management, greatly saving the manpower with systematic governing.
版本: 2.6.9 | 更新时间: 17-07-17 展开更多
BEsmart评论
实在没想到我下载个BEsmart又给我安装了很多其它套餐。。无语