Entrepreneur News

大小:9.0M
语言:英语
类别:商务办公
系统:ios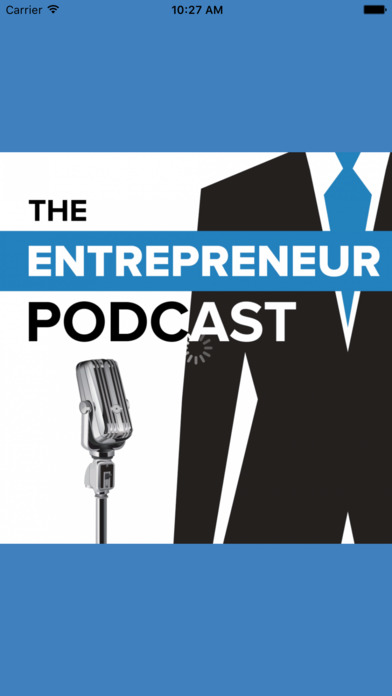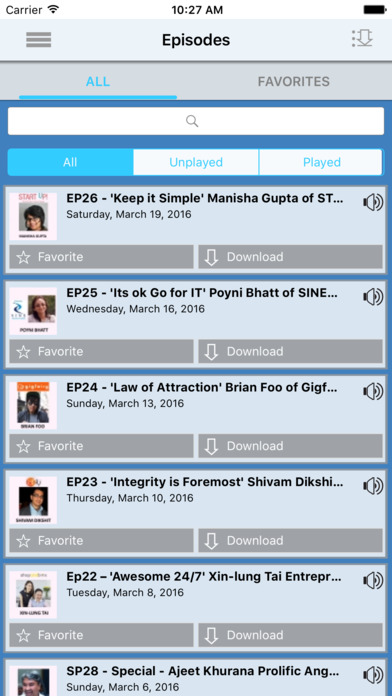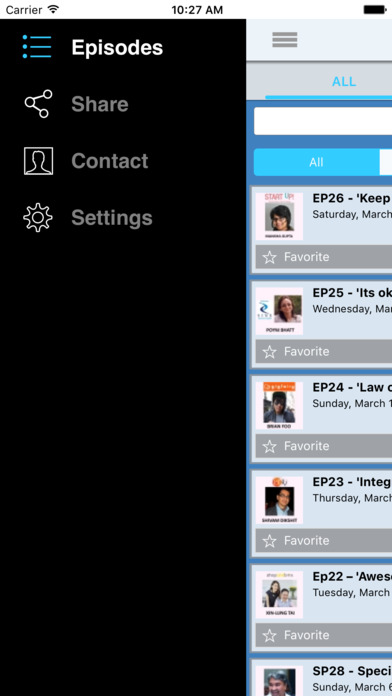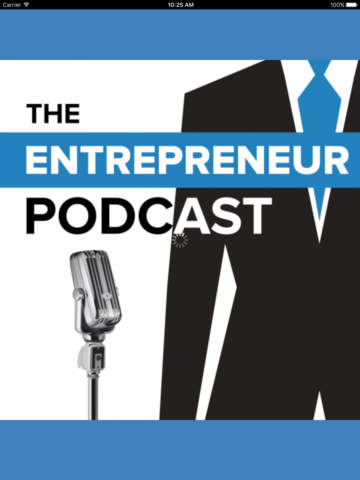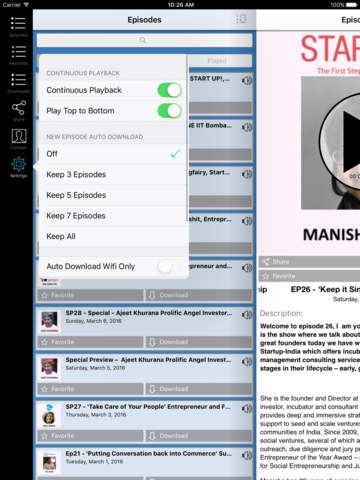 The Entrepreneur Podcast is created for today's entrepreneur whether you have just started your journey as a entrepreneur / founder , small business owner, or a serial entrepreneur.

If you are looking for inspiration, motivation, and actionable advice during your daily commute, workout, or me!! time, we deliver 7-days a week. Each episode brings you a successful Entrepreneur who will share their journey, listeners can learn from guests who make-up the elite class of entrepreneurs, founders, CEO's, a group comprised of creators, entrepreneurs and writers. Made for entrepreneurs , founders, casual listeners in India, China, Singapore, Malaysia, Indonesia, Vietnam, Philippines, Thailand, Japan, Australia and South East Asia
By interviewing today's most successful entrepreneurs and asking them what steps they used to become a success, you will be prepared to take your inspiration and motivation and put it into action.
Few founders like Flipkart, Snapdeal, Oyo Rooms, OLA, Zendesk, GoJek and more

These guests have shared their personal habits, computer resources, attitudes, attributes, automation techniques, financial wisdom, as well as the walls and hurdles they have faced and overcome in order to becoming a successful Entrepreneur.

We ask uncomfortable questions to dig deep into the success and failures of the most successful business founders and thought leaders. The ideas and stories are so powerful that hearing them will change you. If you are an ambitious entrepreneur crafting your next upstart or startup, there is no greater place to get education than The Entrepreneur Podcast.
We interview hard to reach entrepreneurs have gone out and spoken to some of the most successful entrepreneurs and founders in the world in the past year to find out exactly what it takes to become a successful entrepreneur, so you can learn from them. Why this podcast? Because I'm asking the same questions you want to know as an entrepreneur on their journey to building an extremely successful business.

How do I get more customers? How do I scale my business? I want to start a business, but just don't know where to start? How did this person get millions of customers and make millions of dollars and have a such a massive impact on the world? Some of these entrepreneurs are very well known, and some not known at all and that's the cool part!
Here we will share with you our best interviews showcasing the persons processes, failures, critical lessons learnt and actionable strategies showing you how to build a successful business.

You don't need to go to business school. You don't need a Harvard degree. You don't need to know celebrities. And you don't need to have a lot of money.
You need to learn from the leaders of the modern business era in Stories From The Entrepreneur Podcast.
Gain a wealth of insights and business tips from guests like Drew Houston (Dropbox), Jason Calacanis (This Week in Startups, Mahalo), Tony Hsieh (Zappos), Tim Ferriss (The Four Hour Work Week), Guy Kawasaki (Reality Check), Seth Godin (Best-selling author), Paul Graham (Y Combinator), Barbara Corcoran (Shark Tank), Gary Vaynerchuk (VaynerMedia), Pat Flynn (Smart Passive Income), Jimmy Wales (Wikipedia), Alexis Ohanian (Reddit) and more.

Don't miss out! 1) Subscribe to this podcast. 2) Turn on automatic downloads. 3) Enjoy every new interview for FREE. 4) Go to http://theasianentrepreneur.com and get shownotes , tips , videos and behind the scenes footage and lots more.
版本: 2.1.3 | 更新时间: 17-07-14 展开更多
Entrepreneur News 评论
1楼

华军网友

2017-03-22 22:39:15

Entrepreneur News 帮我了很大忙,感谢华军软件园

2楼

华军网友

2017-01-16 15:49:37

心累,总算是更新到2.1.3了,之前遇到的问题希望已经解决了。。

3楼

华军网友

2016-11-17 17:02:44

我觉得现在的Entrepreneur News 已经够我用得了,什么时候想换口味了,就试试免费软件的版本