Eenadu - News app with image recognition

大小:26.8M
语言:英语
类别:新闻资讯
系统:ios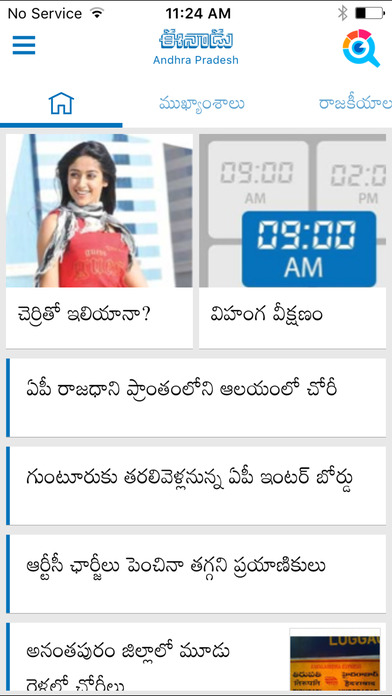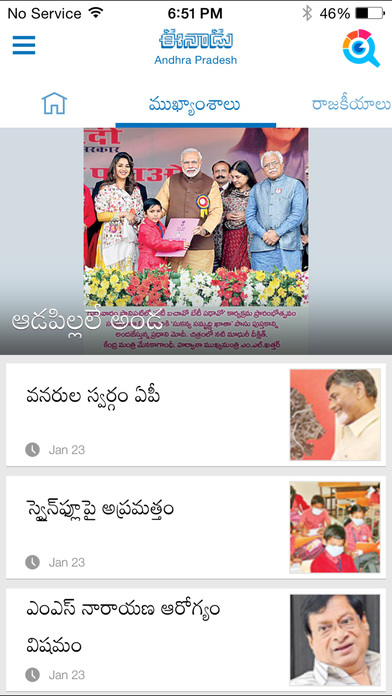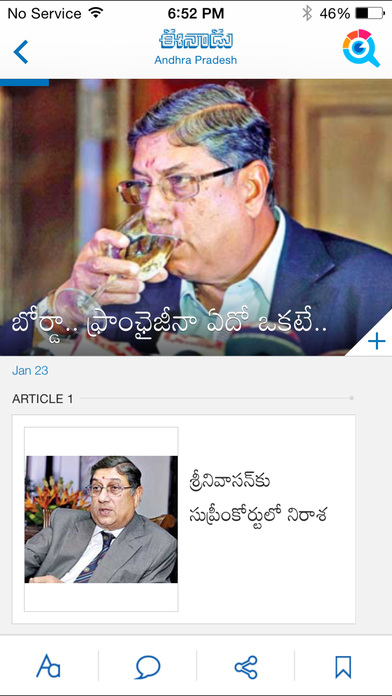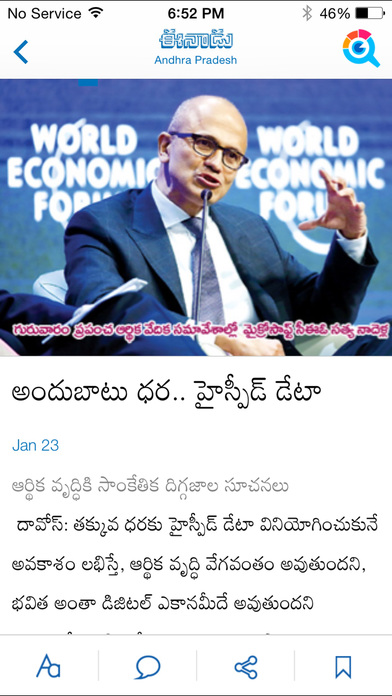 Disclaimer: This app is no longer the official app of Eenadu. The Telugu news content
displayed is collected directly from the newspaper website. This app is a news aggregator and is in no way affiliated to any particular newspaper company as of Jan 1 st 2017.

Eenadu (Telangana and Andhra Pradesh) - free app connects you to your favorite Telugu Language newspaper anywhere you are, anytime you want to read it. The Eenadu app offers everything a Telugu news reader is looking for. Get 24/7 access to breaking news on politics, business, entertainment, technology, sports and lifestyle. And much more...

The Eenadu app also allows you to get more out of your copy of the printed Eenadu news paper. Seamlessly integrating the print (offline medium) with the digital (online) space is a visual search capability which lets you discover the story behind an image . Click on enabled editorial or advertising images in Eenadu Newspaper with your phone camera and get relevant information. You could even take part in polls and quizzes by clicking on these images.

Features:

- 24X7 access to the latest news from Andhra Pradesh, Telangana and Hyderabad
- News, in a flash- breaking news updates by the minute
- Comprehensive coverage of trending articles- related content: articles, videos, photos etc.
- Image enabled Polls and Quizzes
- Visual search- click on the images in the newspaper to find related articles.
- Shopping, Click and Buy: click on the image in the newspaper and shop online instantly.
- Print Ads in the Newspaper can be clicked for more information.
- Share what matters to you via email, fb twitter etc.
- Save articles and organise them into folders
- Read articles offline. Downloaded or saved articles can be accessed offline too.

Eenadu app works for devices with iOS 7 and above.
版本: 3.0.0 | 更新时间: 17-07-14 展开更多
Eenadu - News app with image recognition评论
1楼

华军网友

2017-01-25 18:18:03

新闻资讯软件哪家强!华军软件园找Eenadu - News app with image recognition

2楼

华军网友

2016-12-18 19:07:22

Eenadu - News app with image recognition挺好用的一款新闻资讯软件,挺!!!就是下载好慢啊,赶脚那网速走的好无力

3楼

华军网友

2016-10-13 21:12:43

在我用过的新闻资讯软件里,这个Eenadu - News app with image recognition算不上是最稳定,最快的,但绝对是最特别的。